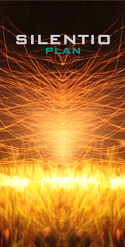 Change Cover Picture
Instrument Player, Composer, Producer
Electronica
Other
Book Artist
Silentio Silentio has not enabled booking feature as of now.
Created in 2005 by Carlos Abriola, Silentio is an indie electronic project where synthesizers and rhythm machines live together with acoustic guitars, trumpet, violin, theremin and all kinds of sound experimentation. In April 2017 releases the second album "Contacto".
Edit
SONGS
3
2
View All
play_arrow
VIDEOS
58
1
View All
Silentio Silentio has not uploaded any picture as of now.
MY PLAYLIST

1
FANS

1