Back to Previous
Why Facebook Event Invites Don't Work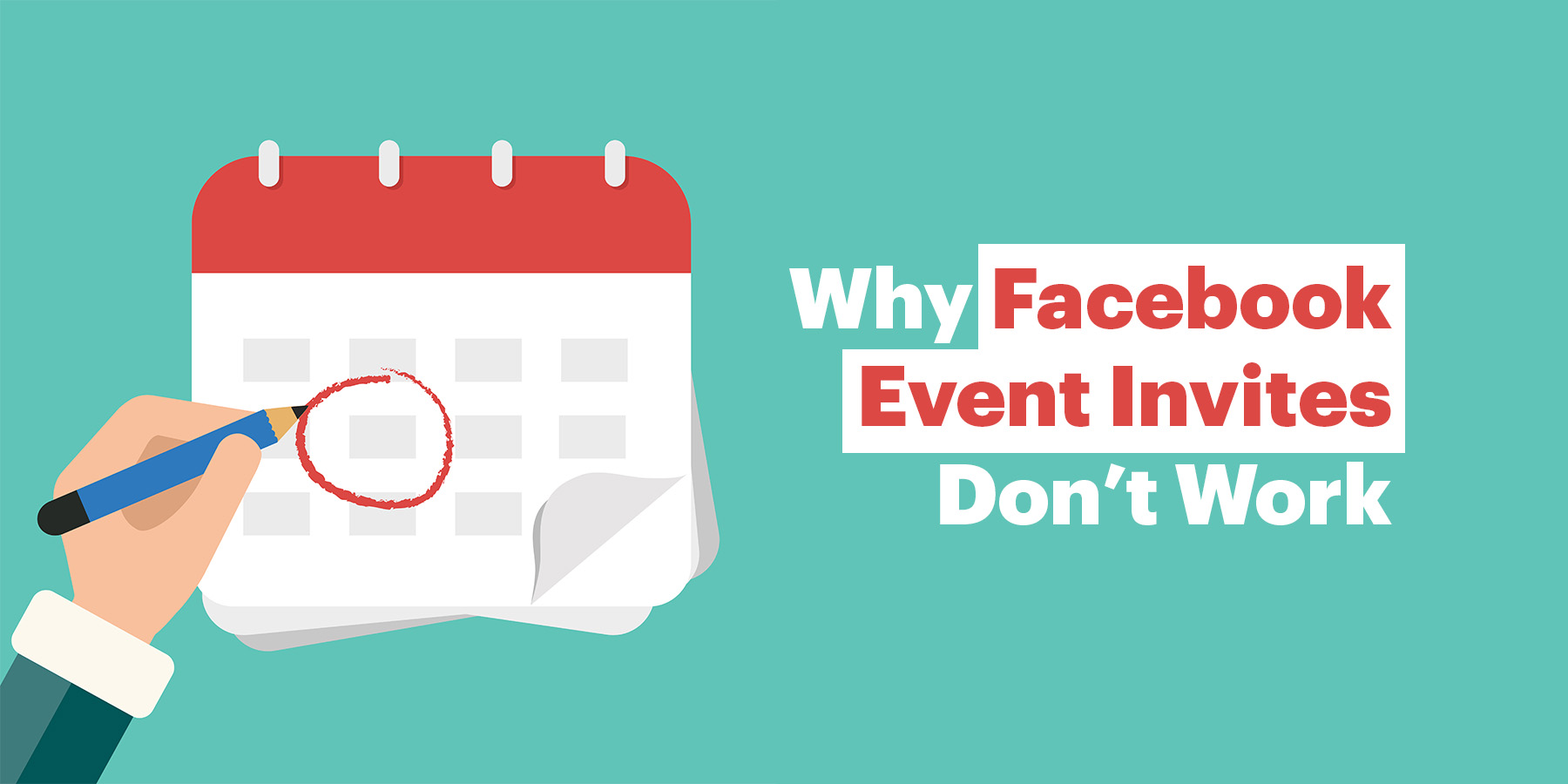 Imagine this! You wish to host a launch event or invite your fanbase to your next gig. You decide to organize everything a month prior and reach out to your potential targets through a Facebook page. You don't want anyone to miss out on your invite or mark up any other event on their calendar that day, so, you settle on a plan of action to make your Facebook page mesmerizing and a delight to everyone's eye. Suddenly, an invite picker pops-out of nowhere, asking you to invite friends, family, fanbase or frenemies alike. You're determined to put a memorable show with thousands of fans out there preaching for more, so, you decide to send an invitation to around 500 people in a go.
Finally, the judgement day is here, you're all excited to see how ripe your fruits are. You run out to see the crowd, and your jaw drops with sheer disappointment, as only 50 people show up to enjoy your music!
Well, don't worry, you're not the only one who has been through such phase. There are many who rely on FB invites to promote their gig and end up feeling resented. But why don't FB invitation works and what could be the solution to it?
Well, here's why your FB invite never works!
There is no engagement
The Facebook algorithm works on a rudimentary principle and focuses more on the content/post with a higher engagement rate. This means that a post with higher interaction with its niche will have more visibility than a post with lower one. When you send out an invitation to your loved ones to like or follow your page, chances are that they usually will! However, your friends/family, due to not being your targeted niche, won't be engaging or interacting with your content. They are just there to support you and will stay that way.
This is one of the most primary reason that your invite doesn't seem to work because no one is actually engaged with it. And thus, the essence of your post also gets ignored.
Your post is not reaching the targeted market
Before starting to spam Facebook with multiple event pages, remember this 'Facebook makes your post or recommends your post to people akin to those who have already liked or interacted with your social page. Facebook will keep course of your post within your vicinity, totally being oblivious to artist or fans with an identical interest.
So basically, your product is being sold to those who aren't even gripped to know what you're selling. Such people might answer 'yes' or 'I am interested to go' on your invite but don't expect them to come, as they might not even be in the city in which you're about to perform. In the end, this will only reduce your engagement rate and credibility.
So, here are a few tricks which can ensure that your post reaches the interested audience.
Know the importance of Geo-tagging
In simpler terms, Geo-tagging is an art of affixing one's geographical data to any social media channel to target those specific people. The whole system is powered by GPS aka Global Positioning System and is based on the principle of getting coordinates or positions from metadata.
Many social media sites use geo-tagging to keep a check on the location of their subscribers. This also permits the users to alter their post and all the updates with their current location. Geo-tagging will license you to target your gig invites on Facebook based on your current location. With Geo-tagging, you don't have shout out your gig in Delhi if it's happening in Mumbai. Just set the location and be ready to rock the stage.
Spend some money and run a small ad-campaign
Don't be a miser when it comes to spending a little extra on ads! Reaching out to such an expanse audience organically, especially for a new artist, can take weeks or even months. So, it's better to take the help of Facebook ads to promote you throughout the region. Facebook's algorithm will make sure that your ad is visible to those with similar interest or have had a past interaction with an event. A little investment can help frame your music career.
Your aim is to reach people with similar interest, and interact with them. And if you're still baffled by this whole process of social media promotion, then jump on-board to Songdew. As we pledge to help to artist promote their music or latest events on social media, SongdewTV whilst also providing them opportunities to earn a steady revenue.