Back to Previous
Ways To Make Your EPK Stand Out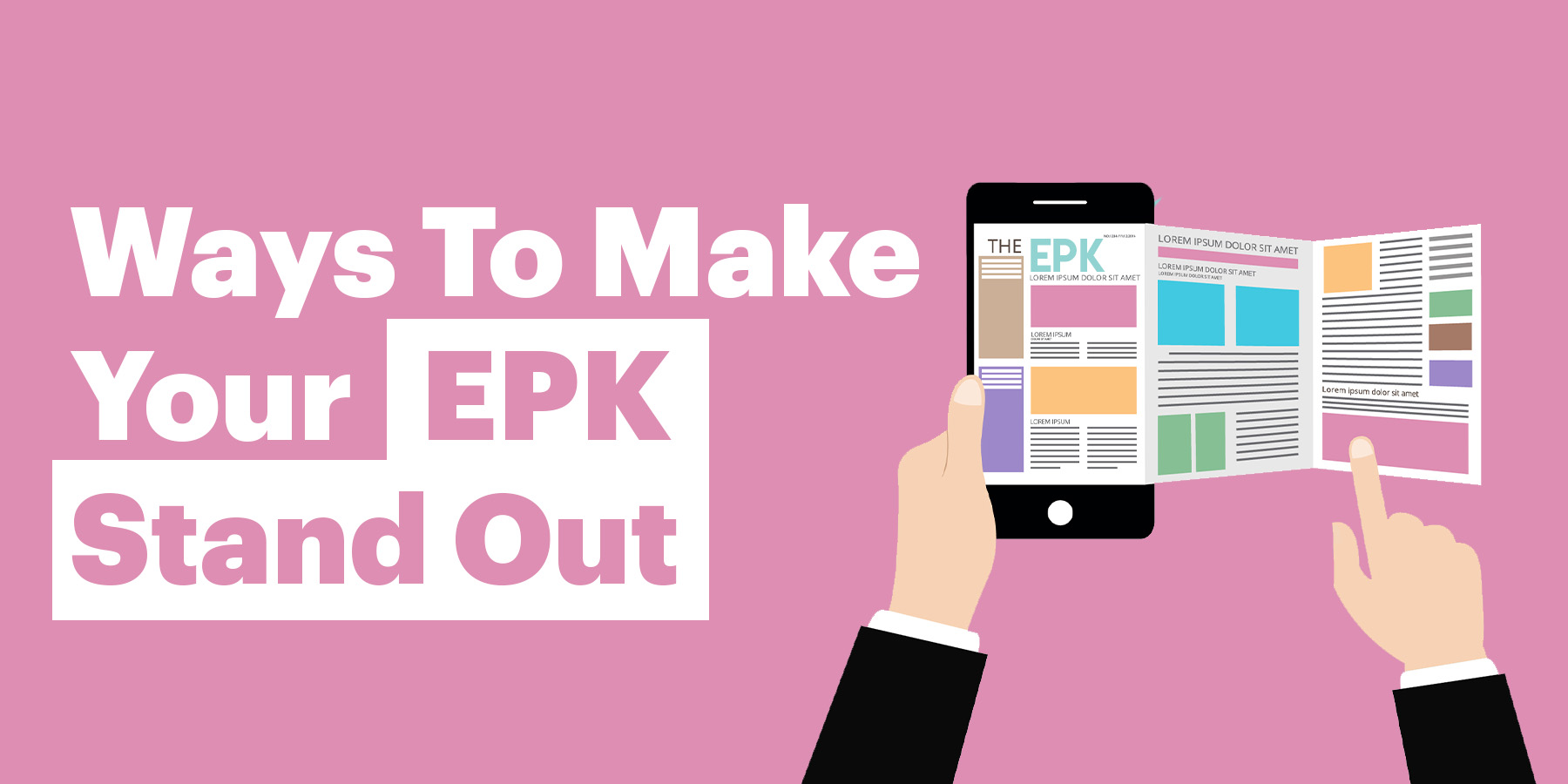 EPK(or Electronic Press Kit) reflects the musician's personality as an artist/band, helps them create their own identity, and most importantly gives them access to exciting opportunities to perform at the gigs. As the world progresses towards a digital age, the music industry has also taken a giant leap; completely disregarding the use of a physical copy of albums, photos, or a promotion mail. No longer does an artist need to create a portfolio containing all the imperative documents, and bring forth the feeling of affliction while sending those to the labels or the music houses.
By creating your own EPK, you're making it elementary for music houses, promoters, booking agents, and press to muster all the pivotal information about your band and also may also land you big opportunities to launch your original music or perform at a gig among others. But wait, how do you know for sure that you EPK stands out from the rest? To help you get over this dilemma, we have put out an extensive research on ways to make your EPK stand out. So, read on and make yourself familiar with the ins & outs of an EPK.
What to include in your EPK?
Snap it - 'A picture's worth a thousand words'- or as people say, this quote can't be more right in this context. Pictures would help understand the music houses or press your stance as an artist/band. Let the world immerse in your world through delightful pictures with your band, or you doing some creative stuff. Make sure to have fine-quality pictures for the press and the world to fully indulge and know about your creatives.
Make an elevator pitch - You have got 5 seconds before your dream production house moves onto the next artist. So, your introduction needs to stand out from the rest. Frame a compelling bio, so, that no can turn a blind eye towards it. Let your recipient know your story & inspirations, all sprinkled with a lot of creativity.
Link it - What's an EPK without any music? So, it's time to provide a link to your Songdew, Spotify, SoundCloud, or any other music platform for that matter. Your creation is the foremost thing that any content producer will notice on your profile. Your online presence and how people react to your creations will also be a huge plus in the eyes of the potential promoters.
Pro Tip - Make sure you put the downloadable links, it will serve as a huge plus point!
Go beyond the world of music - Don't just stick to great music if you want your EPK to stand out. Your presence and engagement on different social media platforms are just as important. Provide a link to all your social handles, and let the promoters scrutinize your online presence. Try to create more presence over social media, using features like IGTV, Instagram live, to enhance better engagement with the people.
Contact info - Congrats! Someone just discovered you and is exhilarated to put your music out in front of the whole world. But wait, did you put your contact info or are you accessible enough to be communicated? Well, this the most common mistake done by artists out there, so, be sure to be thorough with your contact info. Include your email address, office address, phone number etc to make yourself more open to the promoters. More channels mean easier it will be for the promoters to reach you.
Entice them with a great Biography - No doubt that an elevator pitch works wonder but if you need promoters to feel more connected, then creating a good biography is a must. Introduce yourself to the world out there, and be a little creative in doing so. Try to tell a compelling tale of your music and what defines you as an artist. A great biography will pave your way towards a fruitful musical journey.
Caution- What not to do or include while creating an EPK?
Don't overdo by putting unnecessary stuff - While putting out extensive information about your band is a must, it's also imperative that you don't deluge anyone with all the unnecessary stuff. Think of an EPK as your resume, it's your ticket into the professional space. So, don't waste this potential opportunity by putting out unnecessary information.
Don't include corrupt files- While forging your EPK, and giving a link to your music portfolio; make sure not to include any corrupted mp3 file. Chances are that your promoters won't even consider your profile if they don't see anything worth investing their time. So, be smart while putting out your best work.
Let's hope that you ardently follow these few tips and make your band's EPK stand out from the rest.
If you're still baffled by the whole process, then you can download a fully customized EPK for your band from your Songdew dashboard.