Back to Previous
Top 20 Music Releases of 2018 That Left Us Wanting For More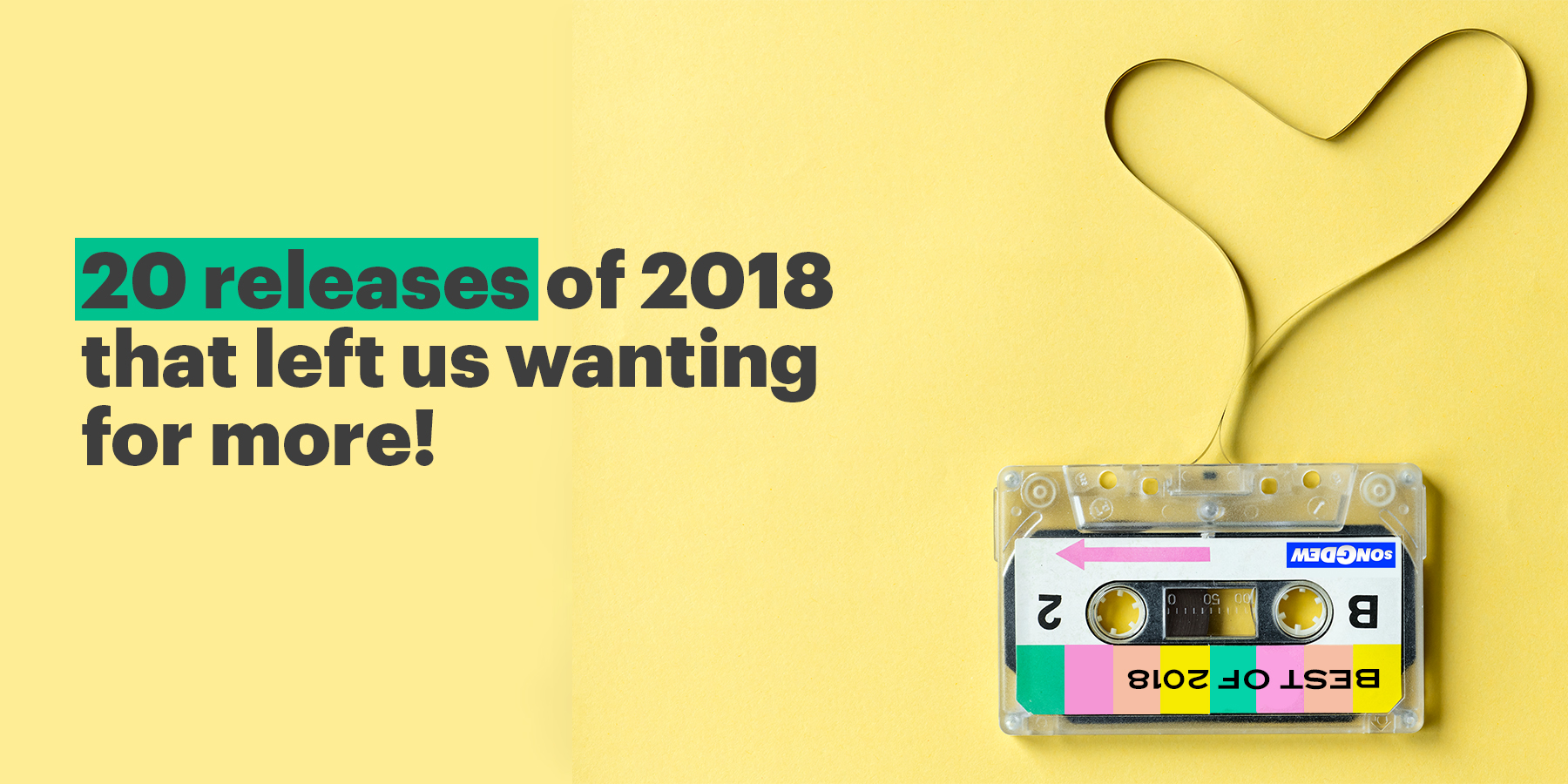 Music industry saw a huge transition in 2018-where new artists and styles were materialized across different genres. We all witnessed some young powerful voices, especially in the Indie genre; emerge from the darkest of shades, and leave a mark in the hearts of the music aficionados out there. From top-notch rock to pop, and hip-hop to electronic, whatever your taste, 2018 has been a great year for music. This makes it almost an impossible task to pick the TOP ones, so we have garnered a list of 20 unranked foot-tapping, head-banging, heart-pounding releases that made us want more in 2018!
1) Kabir Cafe Live- Kabir Cafe
2) Songs From A Matchbox- Raghav Meattle
3) Cold/Mess- Prateek Kuhad
4) Raah-e-Fakira - Swarathma
5) Believe- When Chai Met Toast
6) See Me Now- Monica Dogra
7) Hawai Jahaaz- Fiddlecraft
8) Don't Be Afraid- Nuka
9) A Strange Connection - Perfect Strangers
10) Kaam Pachis- Divine
11) Vaaqif - The Local Train
12) Shook - The Rajakumari
13) Chetana - Peepal Tree
14) Sunday- Avora Records
15) Indoor Gharana - Indoor Gharana
16) The Lost Cause - Dhruv Visvanath
17) This Home That Home - Takar Nabam
18) Accept - Mahesh
19) Sunshine Dust - Sky Harbour
20) Kothoma - Koloma
Special Mention : Sheikh Chilli - Raftaar
So, these were some releases  that stood above the rest because of their unique composition and hearty lyrics. What do you think of our list? Let us know your favorite ones and be sure to look out for more such amazing artists and fresh music on Songdew.com to stay ahead in the music curve. Till then, Stay Indie and Happy New Year!