Back to Previous
Rising Stars Of Hip Hop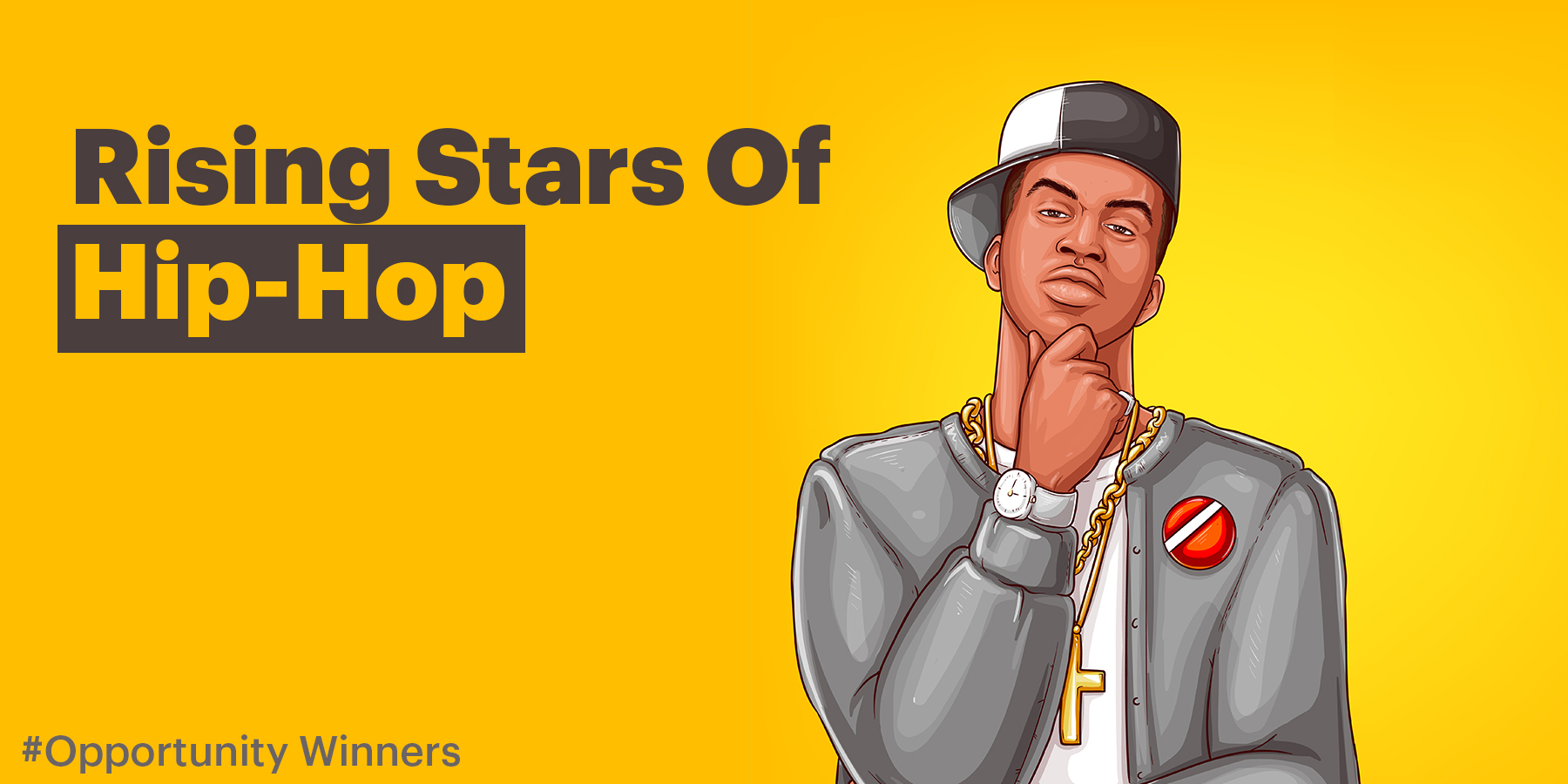 Hip Hop is ruling the heart of India these days. It has gained popularity to pop culture and it's craze is just increasing with each passing day. Be it partying or fitness centres, you can hear this genre being played quite everywhere on every occasion. With the evolution of Hip Hop music, some stars have risen too! No no, not the extra- terrestrial ones. We're about to fill you in with the names of some very talented Hip Hop singers that are revolutionising Hip Hop one track at a time.
1. Stevie B
Stevie B is the stage name for New Delhi based rapper Sahil Agarwal. He entered the world of rapping at a tender age of 15, and has been uplifting people with his laudable and touching lyrics. He has already made his Bollywood debut with the movie Fugly. His thunderous voice along with conventional moves will keep you hooked.
Check out our fav track – Path Of Success
2. Samzz
Samar Ajaj aka Samzz is a commendable rapper currently based in Canada. He has pursued a degree in music and he mostly talks about his life journey through his music. Its not just the lyrics that stand out in his tracks. His music is unlike anything we have heard before in this genre. The track Henessy Dreams is a must add to your playlist. You won't be able to listen to it just once.
3. Raahi
A regular name in the scene, Raahi is one of the most promising rappers I've heard in some time. A Lyricist, composer and performer, Raahi hails from Chandigarh. His undying passion for Hip hop has made him try different things at a very small age. From newspaper features to performances with mainstream rappers, Raahi is doing everything right to take India by storm.
Check out his track 'My Hip Hop Odessey' and get insight his world and love for Hip Hop.
PS – While you're at it, check out his other tracks too. Trust us, you wont regret it.
4. Soumya
While Hip Hop has always stood for rebellion and having a point of view. It had been reduced to random dance songs in India (thanks to Bollywood). Soumya Tewari is an artist who embodies the spirit of the culture. His tracks are centred around the government and its hollow policies, which makes him different from the crowd. He smashes it all on the face of the diplomat's, making him a hatke rising star.
His track 'Dhongi Sarkaar' will change your opinion about what is happening
5. Fury 
Fury is an officially inducted rap pioneer by Hip Hop Culture Awards. With a long achievement list, he has made his life revolve around music for over a decade now. His album named The last dance LP was even nominated for a Swedish Grammy. With a long journey in Hip hop, Fury has all the fire that a DJ needs. 
Manas is a rapper hailing from Nagpur. He believes in setting a new trend in the world of Hip hop. Faster than the speed of light, this guy goes upto 340 words in a minute. His songs are full of ear pleasing and impactful sounds, which will give you pleasurable 4 minutes in the evening.  
So, these are the rising stars of hip hop that you shouldn't miss listening to. Check out their music, hear their stories, hum to their tunes and get a little deeper in the rap scene.