Back to Previous
Music Review: Naina Sunte Nahi by Yogi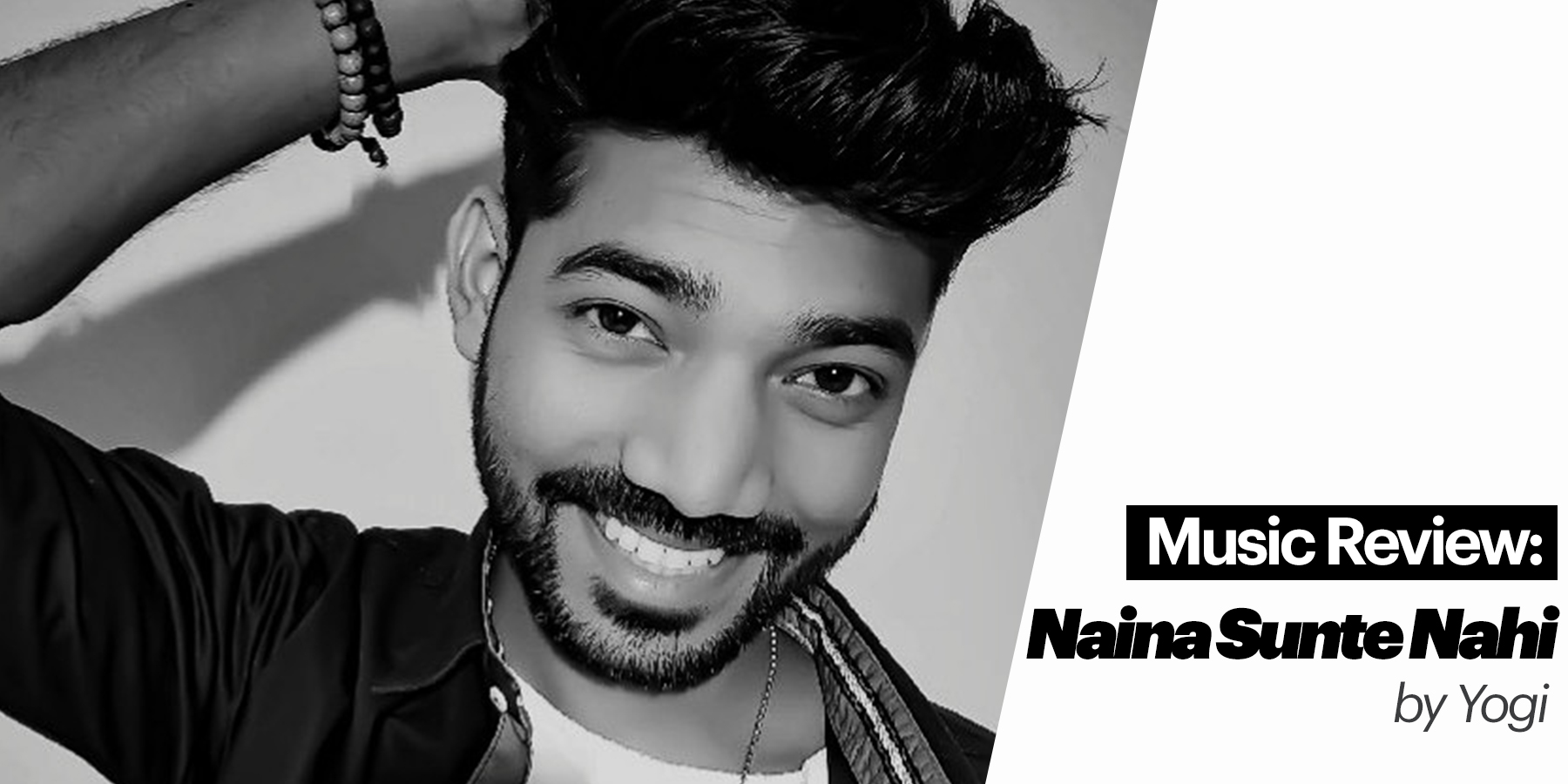 Songs are such an integral part of our lives. Be it any emotion, there's always a song which we can relate our conditions with. Each day, numerous songs reach our ears. However, only some hold the potential to touch us, and that's the song we want to listen on repeat every night when we're facing ourselves and no-one else! One such song is the recently released track by Yogi. Yogi is a singer, composer plus lyricist. In short he's an all in one musical package. He hails from Mumbai and usually prefers the pop genre. He recently came up with a sonorous music in the chilling month of December, and it's worth hearing not once but multiple times. It's named "Naina Sunte Nahi" and that's the lyric you want to repeat again and again once you hear the song for yourself.
Speaking of the song, it begins with a soft and pleasant music in the background and then comes the authentic and heart warming vocals of Yogi - "Naina Sunte Nahi Meri". He has framed the lyrics in the most amazing and attractive way possible. It describes the agony of a lover and how he's incomplete without his better half or beloved. It also beautifully describes how lovely it is to stay close to the person you love, and the difficulty faced later on when they leave you with no other choice but regret. While the lyrics have been beautifully penned down, Yogi's penetrative and gruff voice makes it a bliss for the audience.
The use of lines like 'Ye saans bin to jeelege, par tu zaruri hai inko', 'Tujhme hi jaan samai' and that deliberately highlighted voice effect on 'Kitne saal' is worth appreciation. The background score is just made for the music. It's soft and you can clearly hear the soothing guitar strumming. The hypnotic and gleeful track is highly influential and engrossing. The felicitous instruments create a soothing sensation. Their sounds have been kept soft and it's the kind of song that you want to listen to lighten up your mood. The mellow and deep timbre along with a frantic tempo invigorates the soul.
Overall, the entire track is worthy of being added to your playlist. It's a song that you won't regret hearing ever. Well, that's all for this fabulous song and the rest is upto you! Hear it now and share your views with us in the comments. Stay musical!