Back to Previous
Music Review: Hunger by Paperboat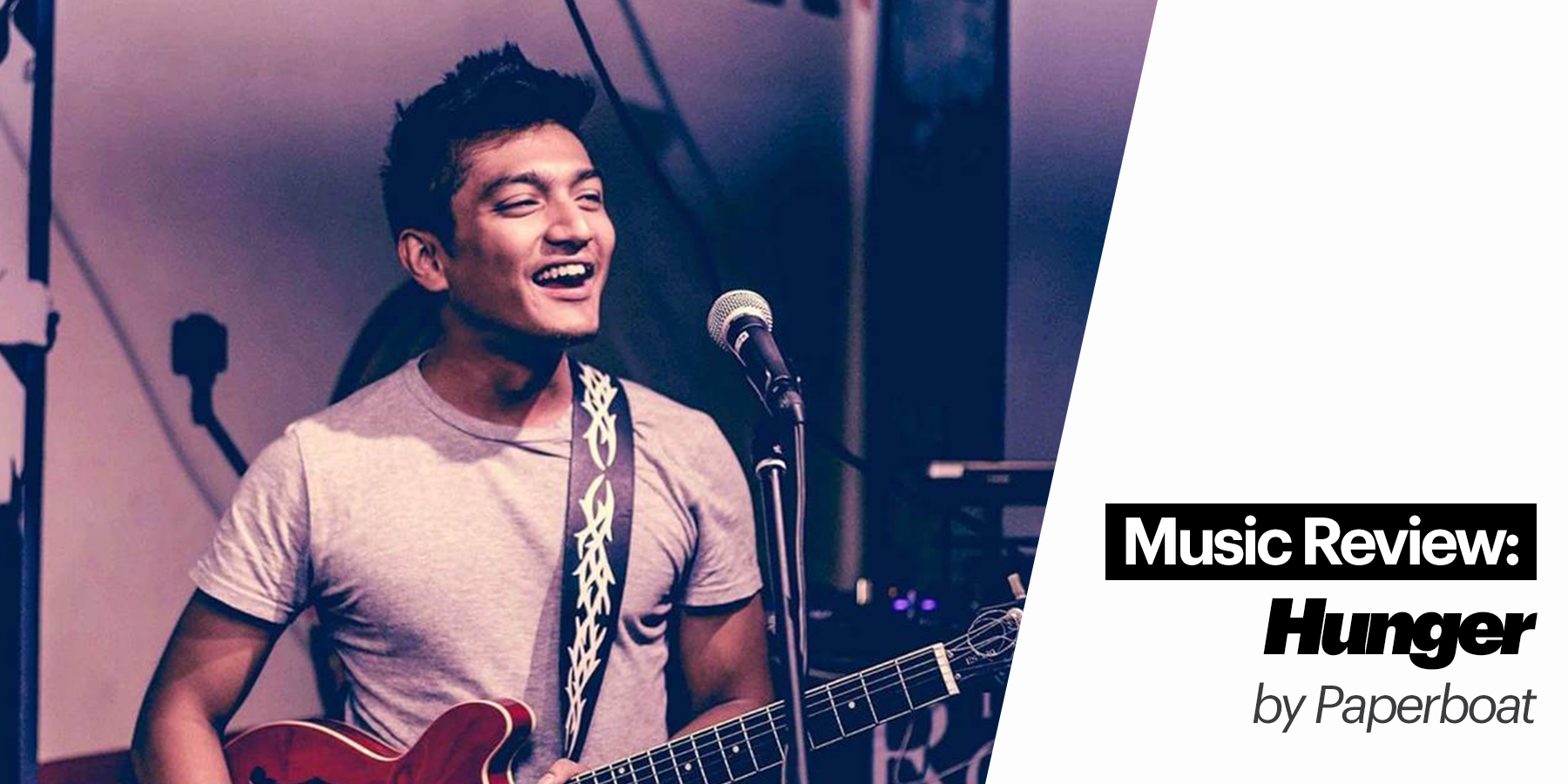 Are you up for an amazing foot-tapping song? Well, you've reached the right place as we're going to tell you about one such rasping track! There are so many English songs out in the musical world, but not everyone would give you the feel that this recent release by Paperboat is going to give you. Fun, uplifting yet so relaxing, this new track named "Hunger" is a hurricane dressed in harmony. Why do we say so? Well, you'll soon discover it! Paperboat is a 7 member band who often opt for Blues_n_RnB, Rock and Pop music genre. The band produces both original songs and covers and has gained enormous popularity. Hailing from New Delhi, the band sings in Assamese, English and also in Hindi. This newly released song through Songdew "Hunger" is in English which is quite obvious by its name.
The song begins with the clearly audible and eloquent tunes of guitar strings, and it's something that you'll hear a lot in the overall song. There's an outstanding use of guitars in the track and you'll get to taste an entirely new type of music. All the credits for guitar go to Augustus Henry and Rahul Rajkhowa. Well, when you're about to flow with the background music, the mellifluous lyrics strike- 'Life has burnt so hard baby'.
The lyrics are basically about the hardships of life and how troubles strike one after one repeatedly. Yet, the strongest people challenge life instead of complaining that life is challenging. The best of lyrics is exactly the same. Lyrics like 'Show me some new kind of pain' are regal and unique. It's a fun track and the background is such that it'll make you jump off your bed, not with fear but with excitement.
The challenging lyrics have been sung wisely in a charismatic and full bodied voice by Rahul Rajkhowa. The kick and snare sound created by Solomon Steve through beatboxing is hard to miss. His vocal percussion and imitation of various musical instruments are worth appreciation and applause. Their dedication towards the music can be clearly seen in the music video which witnesses their every move. It's an energetic song with a stately tempo which invokes sanguine sensation and is euphonic.
The background and the transcendent vocals are highly engrossing and together they make it a flamboyant track. Be it uplifting the soul or lighting up your mood- The twangy track has got it all!
It's also the kind of song that you can listen anytime, irrespective of your mood and time. Afterall, who doesn't enjoy challenging life rather than a challenging-life? So, that's all for this stormy track for now. Listen to this track and do not forget to share your views with us in the comments. Stay musical!