Back to Previous
Music Review: Hadein by Tarannum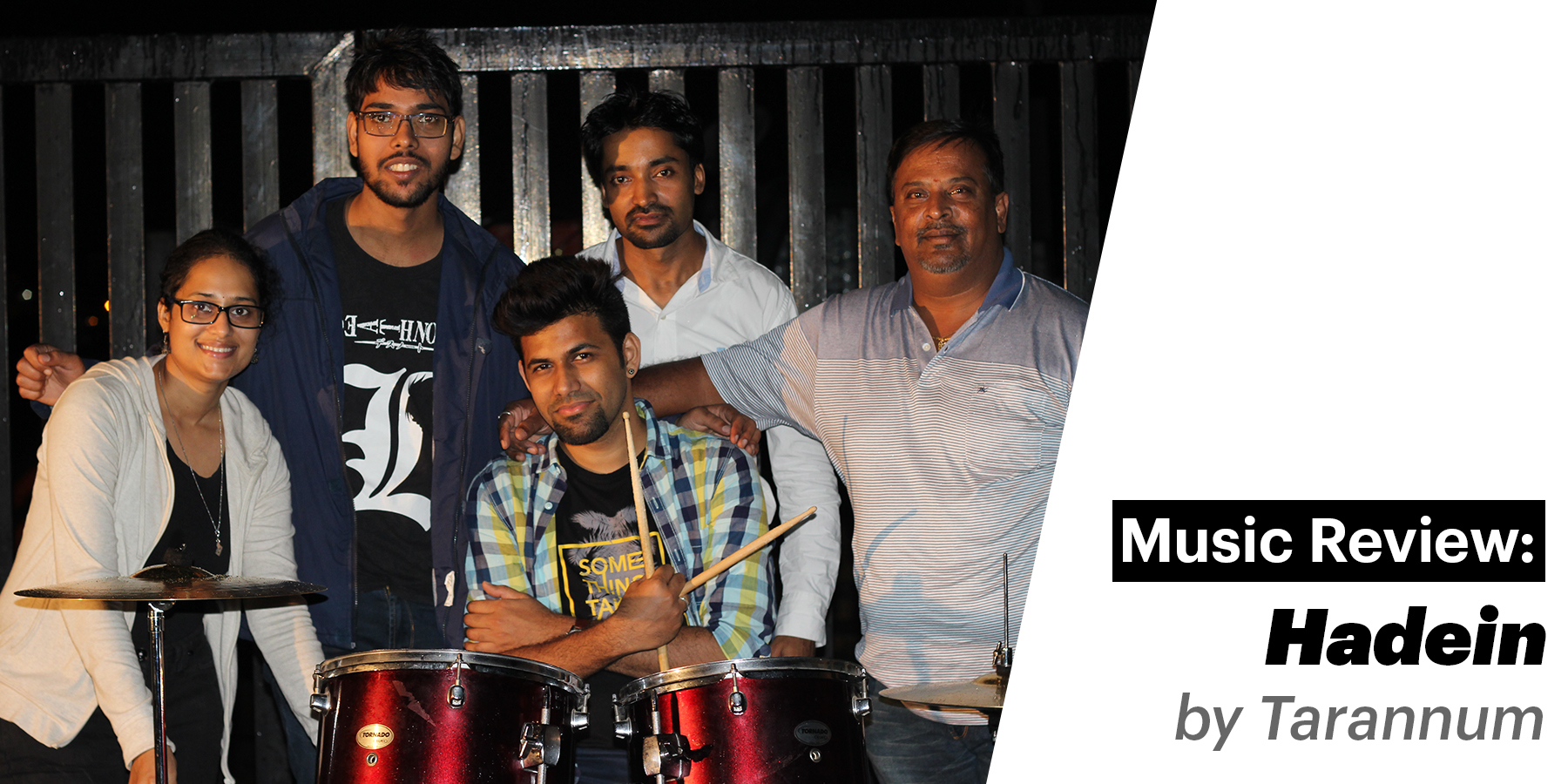 Tarannum is a 4- member Acoustic Band hailing from Bengaluru. They've been in the background until now and have released a few but worthy original songs. The band has gained numerous positive responses for their music that they've been constantly releasing on various sites. The group calls itself a musical exploration journey. They've a very unique ability of showcasing emotions and experiences via their songs. It's an experimental band that is always upto something new and fresh. Earlier, they came up with originals like 'Clean Slate' and 'Besudh Hua' which received a lot of love and praise from the listeners, and now they've come up with another musical piece "Hadein". It has been recently released and you can hear it on Songdew.
Speaking of the song, it's a musical way of describing how an ideal world should be. The band came up with this exemplary idea and has tried to make us imagine how a world would look like, if it wasn't divided by borders. The lyrics describe the similarities that we all share and how God has blessed us with everything so equally. Sitting around a bonfire, under the blissful moonlight, the group sings the story of the world we actually deserve to see. It's a very raw and light song, and one would definitely enjoy the beauty of it's simplicity. The song begins with guitars being played by Dipak Roy in the background, and then a thumping sound merging with the prominent lyrics sung by Gaurav Sarda. 'Taaro me dube do jahan'; 'Wahi tere hisse, wahi mere hisse' and 'Khushnuma sa aasma' are few of the many lyrics that try to point out the similarities between various nations and continents. The Harmonica played by Jolly Patel adds another feel to the track, while musical instruments like guitars and keyboards accompany the tunes. The percussions are stunningly handled by Ashwin Ichini, and is confluent with each and evey change in the song's dynamics. All the instruments have been exorbitantly and brilliantly played with diligence. Mugdha Saxena has added her voice in the later part of the song and it's really admirable. Her voice is very sweet and enticing, while that of Gaurav Sorda is a piercing and earthy one. Together they create an exquisite effect that adds glamour to the song's composition. The song has a warm and resonant timbre along with a steady and brisk tempo. The overall song has a very soft and invigorating background music and it's what makes the song really relaxing and fun to hear. The lyrics seem so familiar that you will find it as a friendly recital- relatable and enlightening.
Every second of the song brings up something fresh and enlightening, and that's what makes it worth listening. Listen to it and share your valuable opinions and reviews with us.