Back to Previous
Music Review: Ehsaas by OUD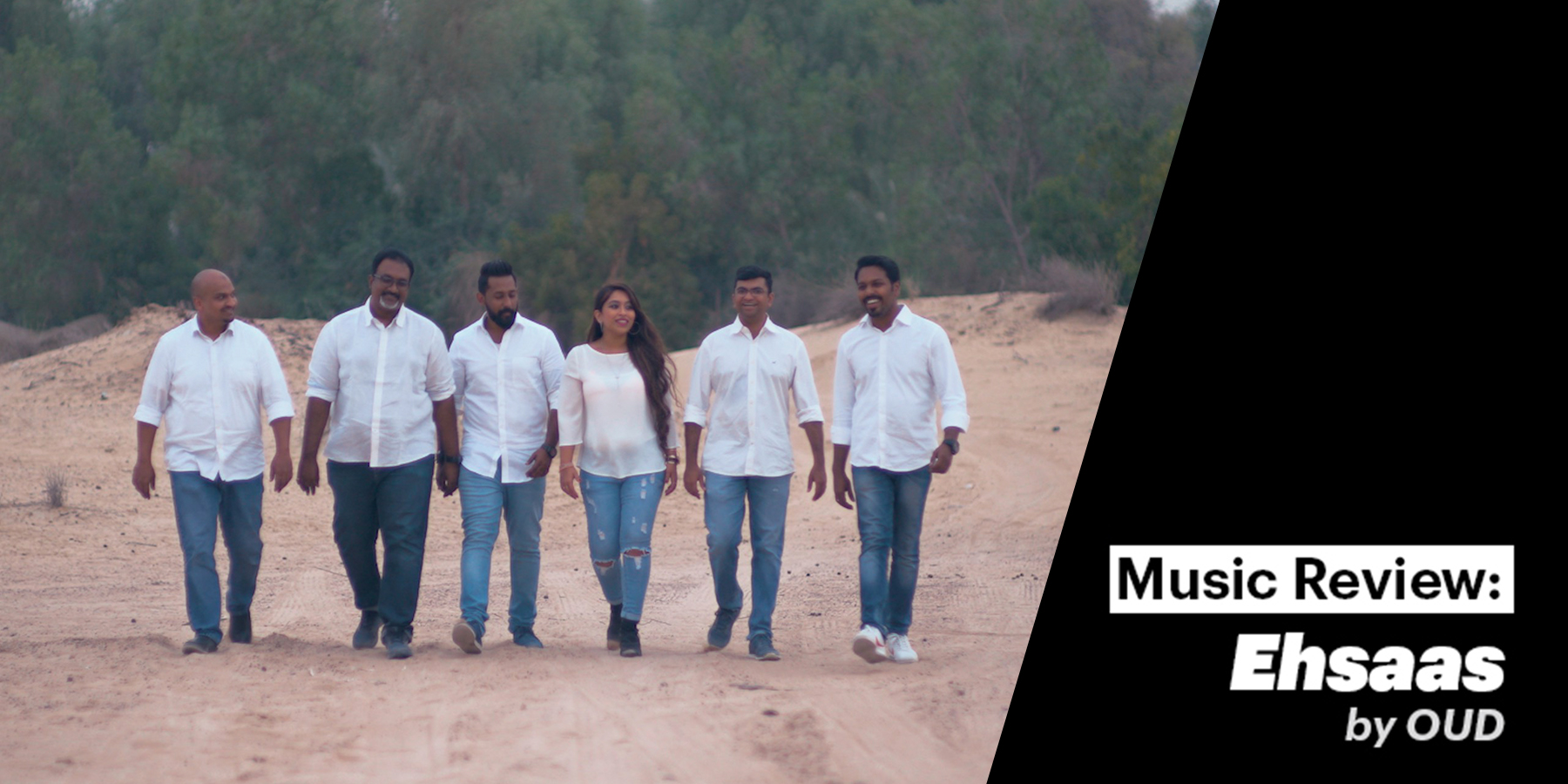 Ehsaas- a splendid song and the latest release of the Dubai based band named OUD is one of it's kind. The band believes in spreading the fragrance of their music and is known for recreating old songs and giving them a new life. The band prefers the acoustic genre and their songs are all in Hindi. It has been adding spice not only to old, but new Bollywood songs like 'Bulleya' too since it's inception two years ago. As if this wasn't enough for winning our hearts and attention, the band has started coming up with their original songs too! Saansein was their first original song and it has gathered a lot of positive response from the audiences. Maybe that's what helped them come up with their second original song 'Ehsaas' which is definitely an amazing and sonorous track to hear.
The track begins with the soft tunes of the musical instruments, and then you get to hear the dulcet and appealing voice of Sneha- the multi-talented Super girl of the band, followed by the gruff and piercing voice of Justin. The best part of lyrics is that they rhyme brilliantly making the entire track flamboyant. The lyrics are about pure love and romance, and the fear of parting from each other. It's a song with which people can easily relate, especially those that have found their love recently. The background music is exactly what the lyrics demanded it to be. It's uplifting yet calming and soothing. The guitars are efficaciously played by Sandeep on the lead and Justin on the rhythm, providing the song with all the exhilaration it needs. Anil has produced a shimmering effect through his violin which is confluent with the entire track whereas the percussions and keyboards were brilliantly handled by Suhaib and Rony respectively. Together they all have made the song no less than a hit. The song is really rejuvenating and will surely make you take a walk down your memory lane. The song ends in the most beautiful way possible with Sneha singing in a mild yet charismatic voice ' Dur mujhse tum jao naa, jao naa. Paas mere tum aao naa, aao naa'.
Overall, it's a lucid song fraught with diligence. It's worth hearing and adding to your playlist. Do hear the song for yourself and tell us your views in the comments.