Back to Previous
Mid Year Review: Songs That Made Waves in 2018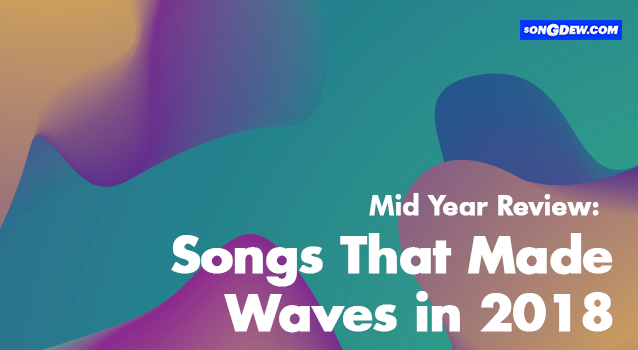 The first half of 2018 has seen a tremendous number of amazing, unconventional songs that have been revered by listeners. Below we list the songs that made waves in 2018 and are surely gonna be orgasmic for the demanding listener in you:
1. Caterpillars by Mr. Maloouk and the Goombas
The song catches your attention due to its retro layout. The beats are addictive and what makes the song stand out is that the audio has been shot in real locations in an unconventional way. The silky voice of the lead singer steals the show.
2. 747 by Zenguin
747 by Zenguin is Indie music at its best. The instruments- the guitar, the drums; have been used so well that right from the start, you would be able to feel adrenaline rushing through your veins. Listen on loop.
3. You and Me by Dualist Enquiry feat. Sanchal Malhar
The quirky audio amps up the equally interesting lyrics and feel of the song. This song should definitely be on your list of the best party song of 2018. Do not miss this one as such irresistible song comes out only after ages.
4. Sunday by Avora records
Anime References, pop music, and the swankiest video of all time make this song the likes of which you wouldn't have ever heard. It has the ability to lift your mood on a gloomy Sunday afternoon. This will probably be the best pop song you have heard in a long time.
5. Rangeeli by Fiddlecraft
This track all the required ingredients to be declared a desi coldplay song. The lead guitar has been manipulated brilliantly and blends perfectly with the drums. It is surely one of the best feel good indie songs to come out in 2018.
6. Moonglasses by Mangooes Human
This smooth track is a a mixture of classic soulful song accompanied with intelligent background music. Kudos to the composers for churning out a razor sharp song displaying complex, romantic emotions.
7. Jogi by Indoor Gharana
This song stands out among this list as it is out and out classical song well supported by Indian instruments. Patrons of Indian folk and classical music would surely want to listen to this song as it hits all the right notes. This track shines brighter than its peers due to its simplicity.
8. Receding by Takar Nabam
The track is a great mashup of soft, mellow beats and powerful background music. The nice and subtle way in which the song delivers an inspirational message only increases its appeal.
9. Two Lost souls by Tanya Nambiar
A unique take on mushy love songs, this track is full of funky beats and groovy music. The seductive voice of Tanya Nambiar provides a midas touch and a creative outlet to romantic frustration, which gets your body moving.
10. Filter Kapi by Rini
Last but not the least, Filter Kapi will sweep you off your feet due to the exceptional way in which all instruments are played: the saxophone, violin, electric, all complement each other well.