Back to Previous
Introducing QR Codes for Artists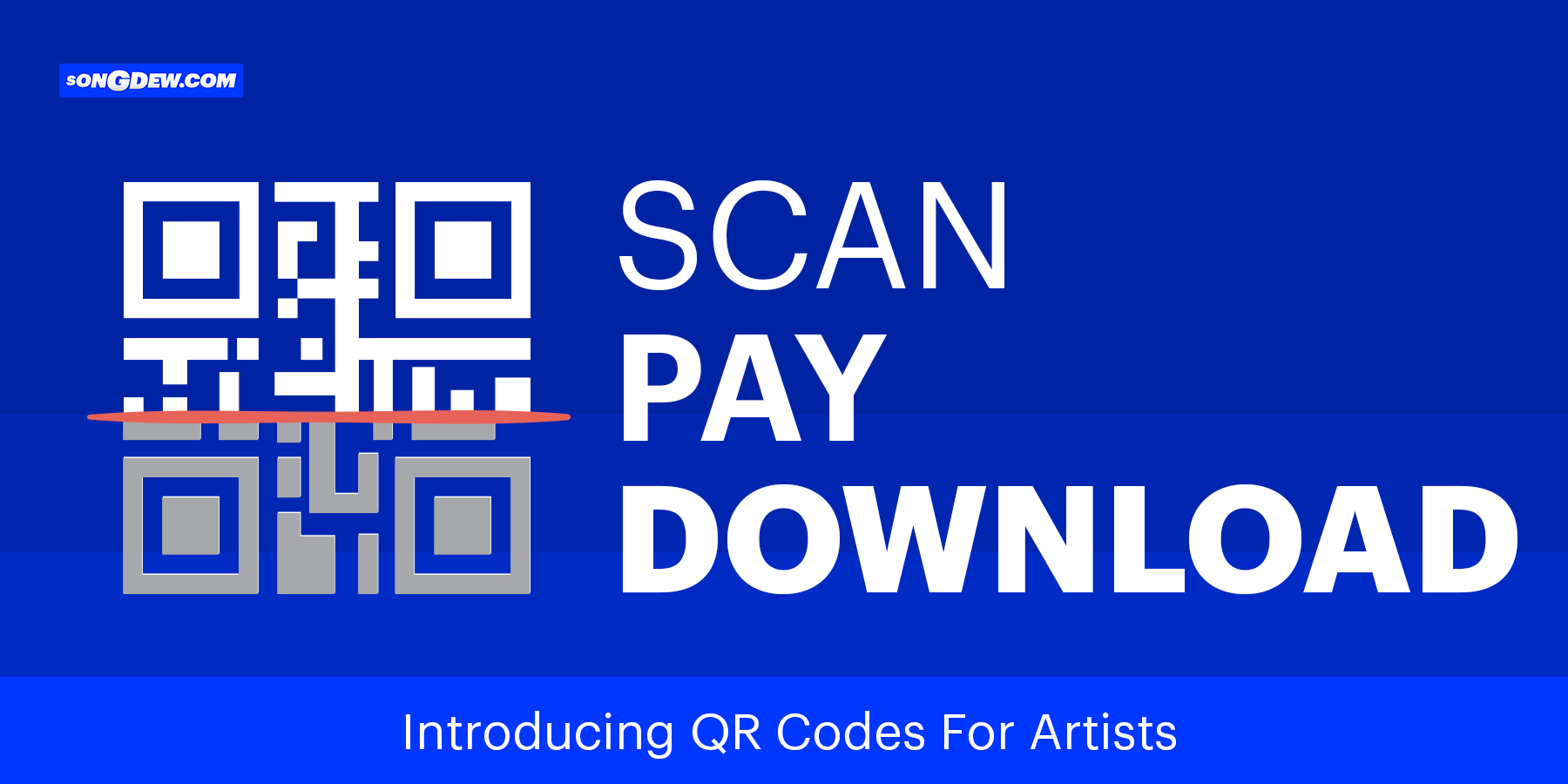 We watched, we learned, we adapted, and now we are ready to take your music to the next level with yet another addition to our artist promotional tools - Introducing Songdew QR Codes for Artists.
The indie music scene in India is going through a resurgence as making and distributing music has become easier than before. However, that's only half the battle! Selling music is still an uphill task, and one that we have taken upon ourselves to simplify.
Any indie musician would know how difficult it is to sell merchandise and CDs at festivals and concerts. With the rapidly growing technology, CDs have become almost obsolete, paving the way for the next best thing available for artists right now to sell their music- download codes printed on the back of the tickets and/or pamphlets. But even that has proven to be a cumbersome task with the lengthy process of visiting a site, locating the song, using the code & finally downloading your music.
Our game changer, like all good things, is simple - we are introducing Songdew's QR Codes. These unique codes offer a brand new way for artists to sell & promote their music in just 3 easy steps:
Scan, Pay and Download.
Next time if you are playing a gig, and your fans want to buy your music, they just need to scan the QR code ( put on any marketing collateral ) & they can download the music directly from our platform.
How It Works:
Take a print out of the QR Code and put it in your next event. (PS: You can use it at any standee, or marketing collateral you may have, else a plain old-school A4 sheet will do)


Scan: Your fans can scan the QR Code. On scanning, the person will be redirected to the buy link of your album


Pay: Money will be deducted through their PayTM Wallet upon confirmation (They can use any other mode of payment too)


Download: Tada! A download link will be sent via SMS to the buyer
The feature is right now available only for artists who are releasing their music with us. With Songdew's immense reach among independent music audiences, this is going to be the next big thing in monetization for independent artists across the country.
_______________________________________________________________________________________________________________
Redefine the way you release music with Songdew. Click here to know more.