Back to Previous
InDoor Gharana : The New Sound Of Fusion Music And You Should Not Miss It At All!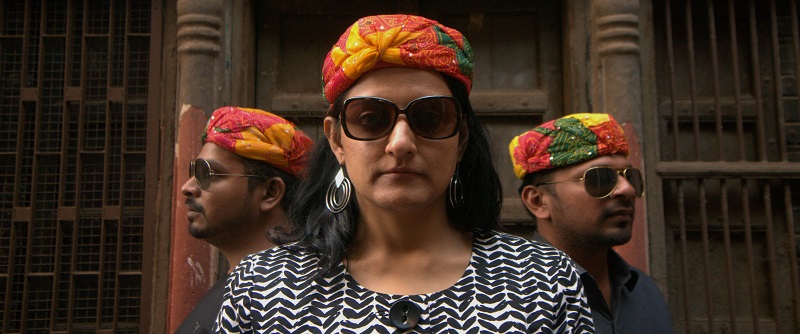 A group of exceptionally talented musicians and travellers by heart. Their music as they say is an amalgamation or fusion to be precise of diverse culture and landscapes. They hope to discover unknown territories and mystical landscapes through their music. Someone rightly said, "Your life is God's gift to you, what you do with it is your gift to God." Their personal stories and their music have made millions of people smile and gazillion hearts melt through their journey of creating heartfelt music. Here's a short review of the tracks and why you should not miss on these.
The song Hoping to Live has the freshness of the Indie Music genre. This is a delightful fusion track, taking you back to your childhood dreams of Chasing Rainbows and Sunshine at the end of everything. This song explains the purpose of dreams in our lives and the futility of life without dreams. The musical mix of melodious vocals of the band members, along with the synchrony of Indian musical instruments and contemporary musical instruments brings to you a track swimming in the enchanting sea of hopes and dreams
Amaani Shukrani is a melodious fusion of cultures across the globe. This brilliant composition, Amaani Shukrani, with some Arabic beats, poetic Hindi lyrics, and English modernity to top it all, grips your heart. Amaani Shukrani literally translates to being thankful to your Aspirations. The song brilliantly captures the essence of dwindling silence, in the face of burning aspirations
Aye Sakhi Sajan is one of a kind song. This innovative and offbeat tack surprises' you with its quirky word play and out of the box riddles. The unusual idea of the use of riddles is outstanding in this song. It is a glorification of the never-ending joyride of riddles that life takes us all, every day, which we keep on solving until the next one comes in. And without them, life is actually meaningless
The song Jogi, beautifully captures the essence of a nomadic life. This song is a tribute to all those 'insignificant' thoughts we sail through in our lives, when we wish to just walk away from all responsibilities and go on a journey to explore ourselves. The smooth vocals lend to the mesmerising imagery of the inner globetrotter in our hearts and whispers to you that your thoughts aren't insignificant after all. This song celebrates the fact that life is indeed a journey, to explore the unknown, to more than you knew was the limit and to let loose of boundaries that chain you.
The song Tore bina is a woeful call to the beloved when her heart cries to meet him. The sombre and mature voice starts with a melodious nostalgia. The first part of the song takes you on journey of soothing melancholia and makes you want to listen to her more and more. The splendid background music is enticing and perfectly harmonious to the meaning, voice and lyrics of the song. The tabla is playful and you can't help but tap your feet ironically to a sad and crestfallen song. The music makes the ambience of the music pleasant one. This song makes nostalgia a melodious musical experience. The sombre voice, sentimental lyrics and rhythmic music woes your heart strings. Honestly the lyrics gets a little repetitive and boring towards the end but still the musicians have done a superb job in keeping up the flow of the music.
One thing that we can't deny from their songs is their originality, innovation and unbelievable talent. They are brilliant fusion artist and they inspire you to live your dreams and enjoy the vivid colours of life. The beautiful composition and beats makes you believe that there is more to fusion music than you always believed. The album has all that which any romantic heart desires. Check out their music video below.