Back to Previous
INDIE BANDS THAT ARE KEEPING ROCK MUSIC ALIVE IN INDIA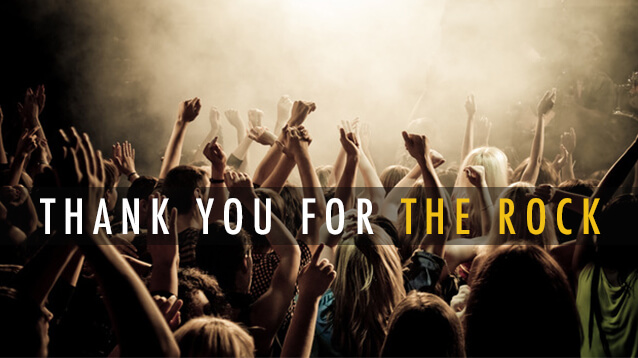 "Pop music often tells you everything is OK, While Rock Music Tells you that it's not OK but you can change it" – Bono.
Rock music will never fade away because it's what connects a person to reality. The edgy and harsh notes of the Rock music reflect musical passion which is hard to resist. Though the Indian Rock Music scene saw a sluggish beginning, it gained rhythm and speed in the later years. Indie musicians have a huge role to play for keeping the flag of rock music flying high in the country. Here's a list of brilliant indie rock bands whose ardent fervor and gifted skills have left an indelible mark in the country
#1. Motherjane
The year was 1996 when John Thomas (the drummer) was the cultural secretary of his college St. Albert's in Ernakulum. Call it a misfortune or a blessing in disguise, the professionals who were supposed to perform in the college festival, backed out at the last moment. This is where Thomas stepped in with his bassist friend – Clyde Rozario. This was the hasty start to the story of Motherjane. Soon enough Motherjane released their originals and created a huge buzz in the country. Rolling Stone India ranked their album "Maktub" as the album of the year whereas the Rock Street Journal ranked them at the top spot in the year 2010.
Check out their stellar track "Clay Play" right here.
#2. Sifar
This popular Delhi based Rock band was formed in the year 2008 when Amit Yadav – started recording his friend Anshul's song with a touch of his brilliance.  Sifar gained momentum when they started uploading their tracks online and quickly gained a massive following. They have performed at some of the coveted venues like IIT Roorkee, IIT Guwahati, ISB Hyderabad, Radio One 94.3 FM and Radio city 91.1 FM amongst other. It was the year 2011 when Sifar got nominated for the "Best Rock Band" in IndieGo Music Awards and Amit got nominated for the "Best Rock Vocalist". Since then the band has been unstoppable.
Check out their creative masterpiece "Kabhi Milenge" right here.
#3. Begum
Though they might be fairly new to the game compared to other bands but their music is certainly set out to outsmart all the former bands. Dream pop, lo-fi, waltz is what they prefer calling their music. This incredible trio creates music through jamming sessions from their Hauz-Khas based studio apartment. Their debut full length album – 'Bagh' had a stupendous song named 'Make It Till 4' - which you need to hear!
#4. Yesterdrive
Hailing from Arunachal Pradesh, this youthful and talent group of five band members is based in Delhi. Their tracks takes inspiration from the sounds of 70's and adds a modern Indie touch to it. Starting their humble journey a few years back, they have earned their due credit quite rapidly. Having performed at venues like the Hornbill Festival, Ziro Music Festival, the Live from the Console (LFTC) Mehboob Studio Mumbai, "Festivals of India" at Myanmar, this Indie/Alternative Rock band creates sound that millenials crave.
Give them a chance to sweep you off your feet with their brilliant track "Hold On"!
#5. Thermal and a Quarter
Having turned 22 this year, Thermal and a Quarter or popularly called TAAQ are the pioneers of music in Bangalore. Popular English daily claims them to be the Flag bearers of Bangalore's Music Scene and the ones who have christened Bangalore rock. They have continually raised the bar of indie rock by performing all over the world and featuring in popular magazines and newspapers. They claim themselves to be "amphibian beast, comfortable in more than one world and at home everywhere". Check out the gifted spirits and musical expertise of the artists with their track "Meter Mele One and a Half" right here.
#6. Krosswindz
The first band from the Eastern region to release an English original titled "SINGLES" this Calcutta based band has been part of the industry since 1993. The most widely read English daily in Calcutta - The Telegraph – says that their music is "Soul-searching, gut-busting and always tuned into the times". Having performed around the world in cities like- Los Angeles, San Francisco, Chicago, Jersey City, Atlanta and Seattle they have quite an impressive collection of experiences under their belt. They have also been part of countless documentaries and commercials. All in all, they have made in big in the Indie Music industry.
Check out their "refrain" and give yourself the most amazing start to your day
These are but few bands which have not only made it big but are also keeping alive the rock music scene in our country. With the increase in consumption of Bollywood music and a rapid decline in the growth of rock, these bands are making sure that the rock music stays alive in the hearts of all the music lovers for the years to come. Check out these rocking tracks and get rolling in the vibrant spirit of rock music!