Back to Previous
In Conversation With Man.Goes Human (3)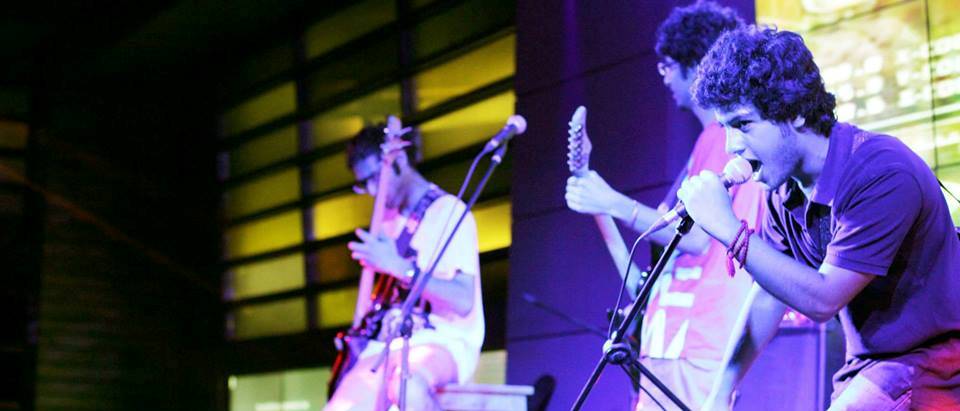 1.We're quite curious about your band's name, why Man.Goes Human? What's the story?
Most of our songs are based on certain human emotions. We wanted to make that the core of our songs. Deep down, one should be able to connect with that song, what it stands for. Hence writing about what one feels (at any point of time), makes the man go more humane. So basically adding a personal touch, an emotion suppressed within the subconscious to our tracks that everyone can associate with at some level.
2. What changes have you seen in indie music scene and in your music since you started off in 2012?
For one, people have become more receptive to English music and are ready to lend an ear to new stuff. The scene has evolved big time, and lots of platforms are helping us establish ourselves. Our music and performance have both evolved over the course of the last three years; we try fusing genres even more and hence find takers in every section of the crowd, owing to our performance and energy on stage as well.
3. If one thing you would like to change about Indian indie scene, what would that be?
Better promotions and professional help to unsigned musicians is something that is really scarce. But that's because of the demand for popular commercial numbers from the audience. Hence, the indie community remains niche and has a huge impact on the musicians.
4. What are some of your music fantasies?
Playing music on the same stage as our favorite bands someday, like RHCP, Radiohead, Arctic Monkeys..seems really impossible for indie musicians, but that's a fantasy right!
5. One suggestion you would like to give to the beginners in Indian indie music scene.
Carve a niche slowly, steadily and take it from there. You don't get a chance without struggling. Keep at it. It takes time. But you'll rise!
The band has covered all major venues in Delhi NCR and have given a taste of their music to venues like Crazy Elephant on their Singapore tour so the next time when you spot a bunch of shirtless musicians playing English music and thrilling the crowd with their experimental sounds, you know who they could be :p Don't miss out on their music! 
Listen to their songs online or download their tracks below :