Back to Previous
How To Make That Perfect Album Art For Your Next Release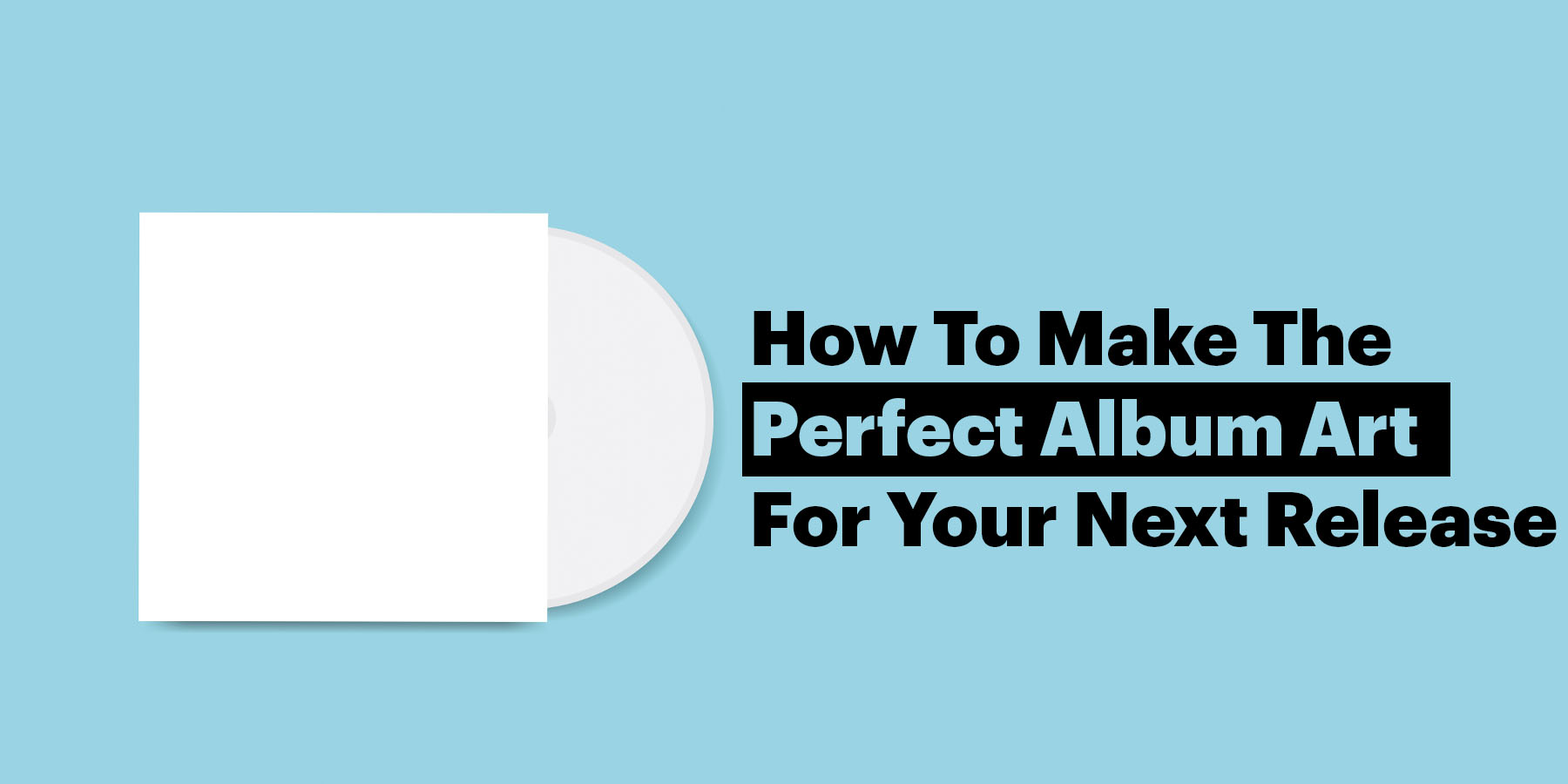 At some point in time, we all have heard the phrase "Never judge a book by its cover", whilst the statement is true, it particularly doesn't clasp the essence of an appealing album cover. It's true that it's your music that counts more, but who's going to purchase your next release if it is not even delightful to one's eye?
Album cover presents you with a wonderful opportunity to immediately resonate your vision/genre with your potential audience. Often they act as the first point of contact between your fans/listeners and your next album. Whether you're releasing your next album on Songdew or getting featured on a podcast, you need to have a perfect album art cover for your next release. Imagine this, would you buy a pale looking sad-faced cover or a cover with a plethora of creatives divulged on it? If you're anything serious about shaping your music career for long-term success then you will probably choose the second one.
Now, that you have made up your mind to forge a captivating yet expressive album art, you must be intrigued about the next steps. Right? To help you with this, we have garnered a comprehensive guide for making a perfect album art, that's surely going to perfectly sync with your music.
Time to define who you really are as a musician
Before starting out, it's imperative to ask yourself questions like- Who are you? Who is your target audience? You need to recognize your target audience and give them what complements them the best. While you may have an aim to make your creation heard by the millions, it's still more practical to define a niche and then design an album art accordingly. For instance, many celebrated bands amongst millennials became popular by staying true to their niche. They knew what their audience wants from them.
Find something unique to put out there
Don't forget that you're competing with a thousand other artists out there. You need to make sure that your idea stands out, and helps create your own identity. Brainstorm with your friends, band or anyone, to come up with a perfect idea to put out there. This will also save your time while sending briefs off to the artist or the album cover designer.
Shape a great album cover with your face
According to a study, an album art with a human face tends to get more engagement than anything else. Your band face will create an aura on intimacy between you and your fans. People will feel more connected by looking at someone's eye, and it can also reflect your personality as a musician, and what inspires you the most. Look at pop idols like Justin Bieber, or MJ, both mostly exhibited their own face, rather than an acrylic design. For instance, The Beatles used their faces in its iconic 'I want to hold your hand' album.
Take some inspiration from others
Don't worry if you're struggling to come up with something fresh, there are always other artists out there, to infix some creative sense. Take creative lessons from the other artist or bands that you look up to, and try to blend their theme with your creatives. Also, don't try to blatantly copy someone else's hard work.
Play with colours
Make use of more vibrant colours, and colours which would define the essence of your album. Studies suggest that choosing the right colour helps sell more, and attracts more customers. Once, Beatles decide to experiment with the colour white, and painted their album with white on it. And as you might have guessed, it became a marketing strategy to reckon with.
What's next?
Once, you follow all the above steps, your album art will be ready to captivate your fans. So, what are you waiting for, it's time to rock the stage!