Back to Previous
How to get your music to new audience in this year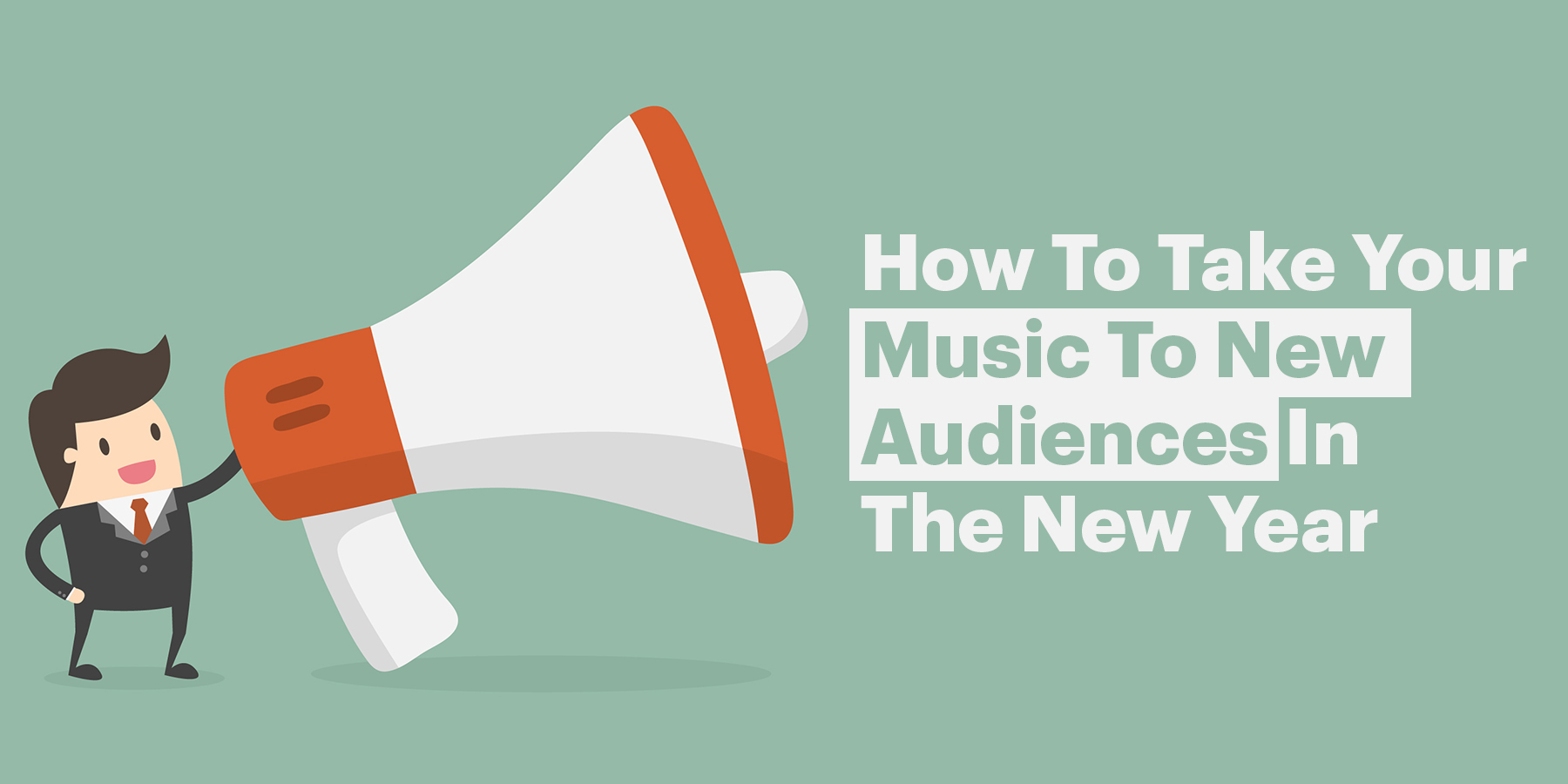 So, you and your team have forged a sublime composition which is ready to awestruck the listeners all around the globe. You're standing still when suddenly, a feeling of ecstasy passes through your mind, and you start envisioning yourself singing before thousands of your fans; shouting and screaming out your name. But wait! Is it that elementary to tap the newer audience? I mean those pop culture movies mostly nag on creating a great piece of artwork while neglecting all the other factors, so, it must be true?
While it is verifiable and well-illuminated to stay grounds with your genre and keep on serving good music, it is also true that not putting enough efforts to gain more audience will distance you from the success you aspire. Doesn't matter what kind of an artist/band are you, if you don't rightly get your music to a newer audience; you're bound to plunge in this race to the top. Promoting and enticing newer audience to listen to your creation, is as paramount as, creating your own unique music to win the heart's over.
Independent artists/bands today have more opportunities to gain new audience than ever before. Now, you don't need any assistance from a huge label to put your music out there. All you need is a little persistence and a quick wit to gain more audience and be the next pop star. You can follow some suggestions below to make that dream come true-
Collaboration with other artists
Just like creation, collaboration is also an effulgent artform in itself. A collaboration is like having an additional pair of hands, ears, and brains to work out with at a cost of one. Collaborating with another artist introduces your name to a completely disparate demography, and enhances a way to creatively communicate your music to a new audience. Don't shy away from the idea of collaboration if you wish to achieve bigger things with your music, find artist that you like; and persuade them to produce a collab with you.
Make a featured track
Think of a featured artist as a guest speaker, who never wrote the speech or did the background fact-check, but was there to deliver a small set of speech to the audience. If you're relatively newer in this music industry, then you can get featured with some other artist to kickstart your fanbase. Or vice-versa where a more prominent band/artist agrees to get featured with a new one.
Don't muddle this up with collaboration, as both serve a different purpose.
Using platform features
A Rise in the use of the internet has opened several doors for the artists to promote their music, and gain new fans from all over the world. There are a number of streaming platforms working towards to the bridge the gap between the artist and the audience. All you need to do is log in and be a good storyteller to make your story come across as more relatable to the audience. Not just a firm introduction to a newer audience but also creating a stable revenue source- these platforms offer it all! You can make use of platforms like SongDew, Spotify, SoundCloud, YouTube and pave your way towards a delightful musical journey.
What's better than a streaming service with over 1 mn+ reach every month? SongDew is a platform which not only helps artists to get discovered but also provides them channels like online streaming, TV to release their original creation. With SongDewTv, you have this perfect opportunity to make your music heard by millions out there, while also earning revenue through it. All you need to do is to create an eye-catching profile, which showcases your inspirations and what you have to offer on the platter!
Time for you to act upon these few suggestions to gain more audience, and be the musician of your dreams!