Back to Previous
DIY: Tips For Writing A Kickass Press Release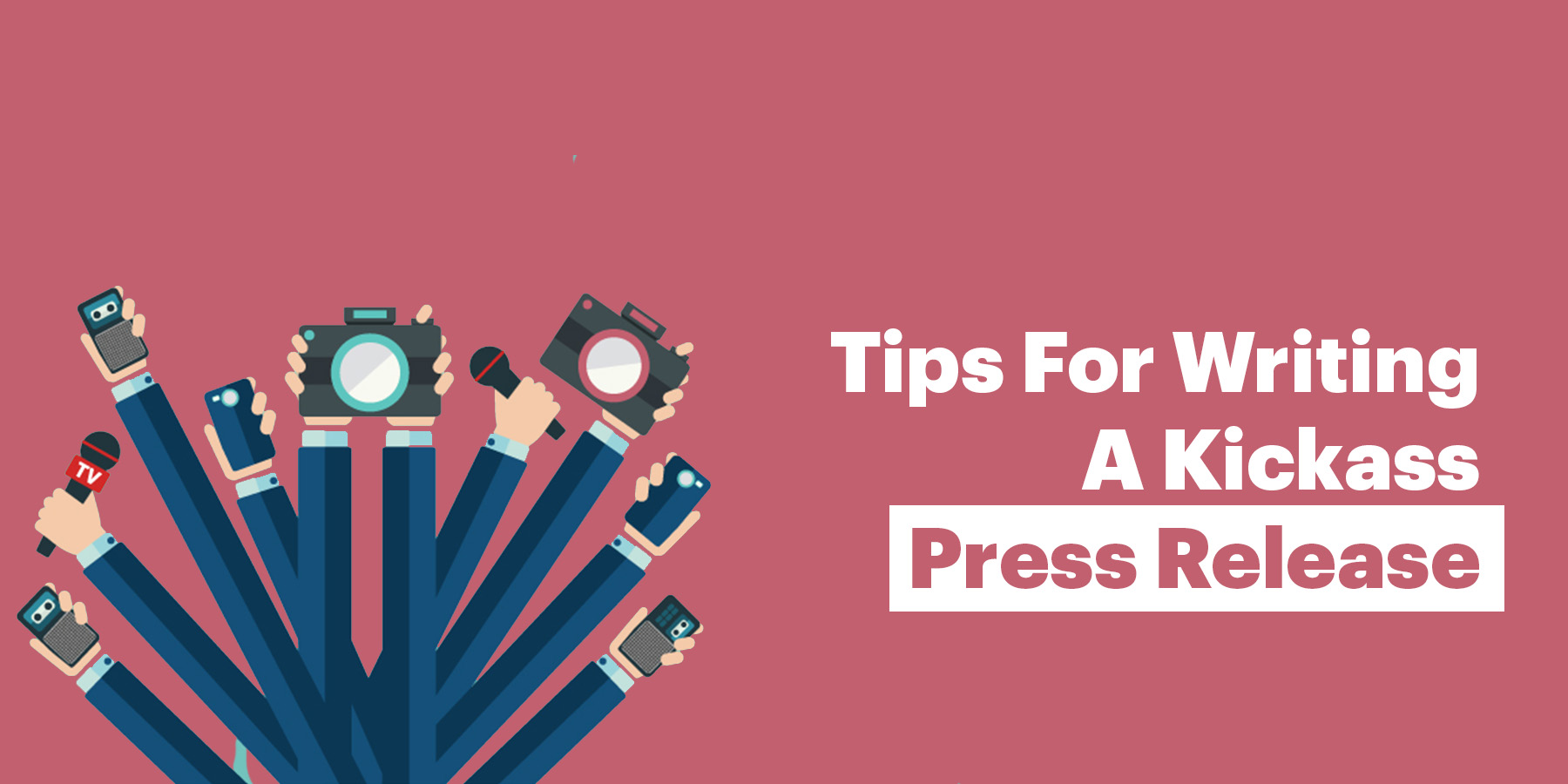 In a nutshell, a music press release is a standard tool which is used to put forth new albums, artist, or albums before the world. Press release serves as an imperative bit for promoting a business function or creating a hype before launching a music ahead of millions of people. Designing a compelling press release is really important, as it can make or break a band's career even before launching. The competition to put the best release out there is becoming fierce with all the music labels striving to put forth the unparalleled press release out there.
If you wish to be the recipient of an extensive media attention and blog coverage for your new creation, then you need to forge the best and the most creative press release for the media to crave upon. To make it big in the music industry you need to be in the possession of knowledge of ins and outs of a press release. To put it simply, you have to communicate all the crucial information related to your music, band etc in a most eloquent and precise manner.
Sure it does sounds arduous and a little baffling at times- But in order to be the best, you have to beat the rest! So, read on and enlighten yourself on how to write a kickass press release and make your music press release stand out from the rest.
Don't overdo instead, opt for the simplicity!
This point outweighs everything and anything that you might have read about writing a press release till now. Before starting out, it's imperative to understand that bloggers and journals out there are offered hundreds or even thousands of press releases at times. So, you only have few seconds before they move onto the next one, completely neglecting your hard work. Make your press release eloquent and to the point, so, that your focus points are easily recognizable and your story is heard.
Pro tip- Highlight the few chunks of your writing that you wish to convey more.
Your subject line should be a delight to the reader's eye
You need to entice your reader through an eye-flashing, and irresistibly charming subject line. A compelling title/subject line should be exciting, interesting and should stir up the curiosity in the reader's mind. The title/subject line should be of an immediate value proposition to the music bloggers, journos, or media.
And as I said before, focus on being more straightforward with the message that you wish to convey.
Include links to your band's website, social page, and music portfolio
If they find your bio perplexing, it's a no-brainer that they would like to know more about your band. So, make sure that you post all the relevant links including your Songdew profile. This way, the media won't waste much time to find tits & bits of information about your band. Moreover, your story will come across as more authentic and relatable to the bloggers or Journos.
Still haven't made a profile with us? Well, jump on-board, and immerse yourself in the world of endless opportunities to get featured on Songdew TV and a chance to get feature with some of the world-class brands.
Keep the bragging rights to yourself
We know that this might sound ironic, but avoid any self-promotion on your press release. The tone of your press release will spill out all the beans if you tried to outsmart the media or bloggers through self-promotion.
Avoid giving too much importance to yourself on a press release, as, it's made to tell your band's story and not some fictional fairytale of your life.
Your job is to sell your pitch to create a hype around your next album launch; so, it's better to keep aside your personal inhibitions.
Mix it with your personal touch
This is not a rule of thumb, but adding a little bit of your personal touch would create a perfect blend of the press release to serve as a platter to the media houses. This doesn't need to be a full-length story of your life's adventure but a quick glimpse of what you aspire or from where do you get your inspiration from.
A Short message on your distribution strategy
Make sure that send your press release to each and every media house out there. This will only create your chance to get you more explored in the long run.
If you're still confused, check out your Songdew Dashboard for a sample email and press release and a host of other features to promote your latest releases.