Back to Previous
5 Musical Husband-Wife Duos You Have To Hear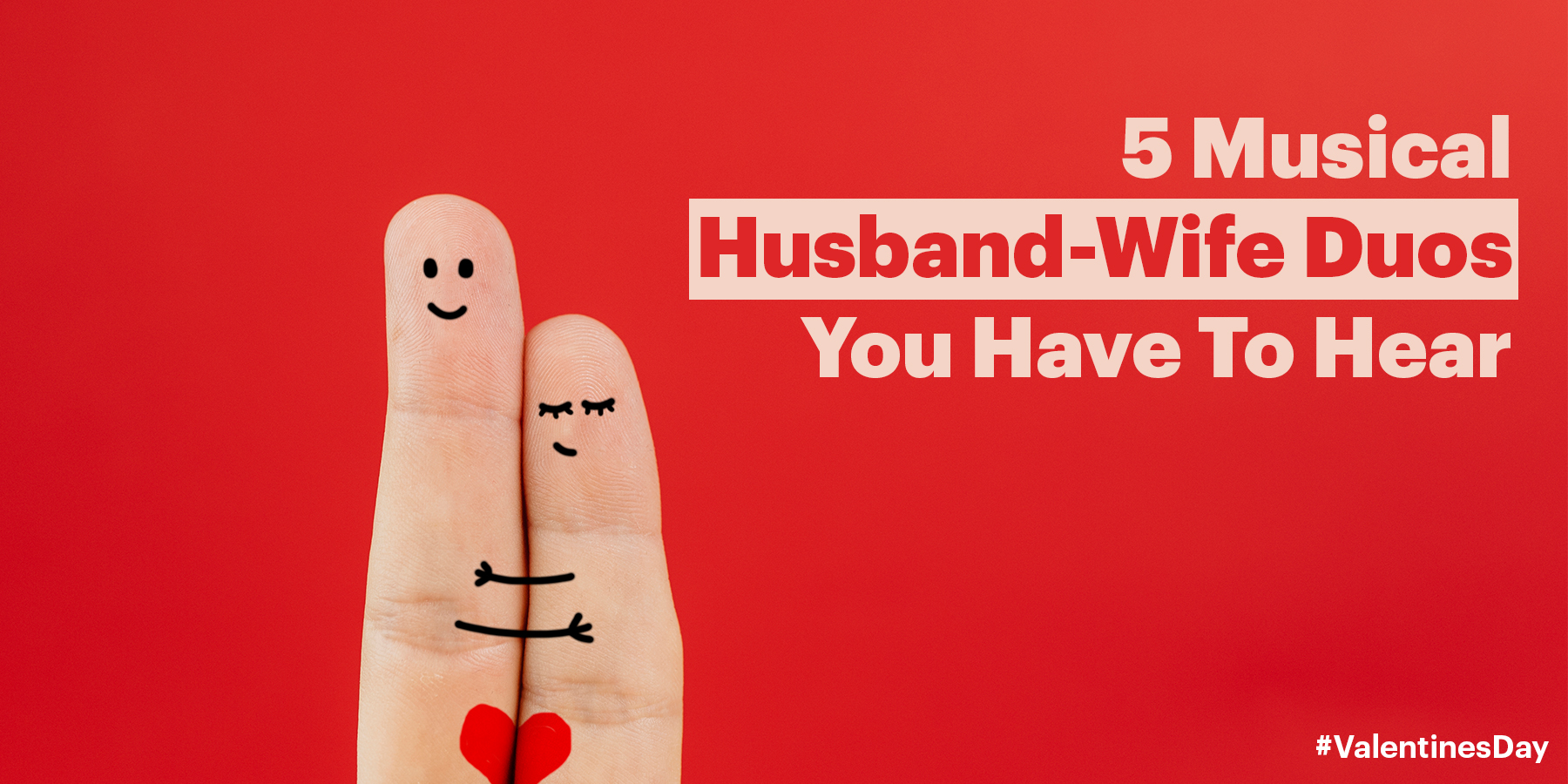 Valentine's Day is closing and we have mush all around. After a lot of sinking in, I decided I can't hide from all of it, so why not embrace it?
So, here are the couple's-in-love that took a musical journey and made us fall in love with love and music all over again creating a wave in the indie music scene.
1. Music and Poetry Project: Chinmayi Tripathi & Joell Mukherjee
Creating an entire album with your partner may be challenging but not for Chinmayi & Joell. The recently married couple have been creating some spell binding content. The Music And Poetry Project is undoubtedly a splendid approach towards recreating Hindi poetries. The love for music brought the romance of poetry back into the picture. Their contemporary music is timeless and have preserved the originality of the poems. More power to the couple!
2. Maati Baani: Nirali & Karthik
Nirali and Kartik are another power couple who have pushed the boundaries of creating original music. Married for over a decade now, the duo are completely in love with music. Not very surprising, I've heard Kartik used music to propose Nirali (clearly playing on his strengths). With Nirali being interested in classical and Kartik in western, their love for each other created a fusion band which we know as Maati Baani.
3. Abiogenesis: Moa & Arnilla
Many men buy stuff for their love, but how many of you have created something that never existed earlier? Well, this challenging task was accomplished by Moa by creating a wind instrument made of bamboo for her wife Arnilla. They make use of this instrument in composing music for their band Abiogenesis. It's a folk fusion band which primarily makes use of traditional instruments. The music created by them is incomparable to any existent form.
4. Ska Vengers: Taru Dalmia & Samara Taru
Dalmia and Samara have been partner's in both music and life. The duo have a band together which is named as Ska Vengers. Their tracks bring up political and social topics that makes their group and it's songs more than just a musical delight. They've had a long journey together and have established a Mobile Sound System in hopes of taking reggae to another level.
5. Nikhil Chinapa & DJ Pearl
Having been there for each other for more than a decade, there's no other couple that has experienced music together for so long. Both Nikhli and Pearl are DJ, however both of them are quite different from each other. They have done many gigs together initially and for now they like performing alongside on special occasions. Oh, how I miss them!
Music definitely brings people together. These guys are live examples of the same. More power to them, their music and their amazing love stories.
Know anyone else who should be on the list? Do let us know!