Back to Previous
Bands With Hatke Music Videos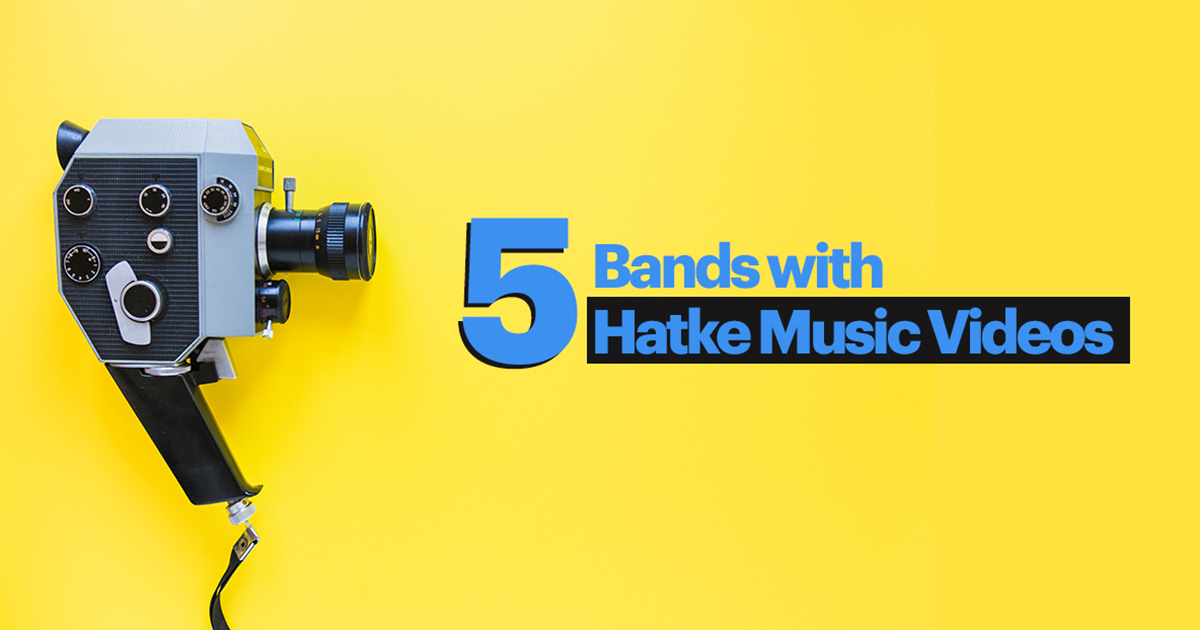 Music videos, as we know, are more prolific now than they've ever been in the history of music. They often tell a song's story and add a new element to it and some even manages to leave an everlasting impression on our minds (Remember MJ's 'Thriller' or Miley Cyrus' wrecking ball ride)?
Indian indie bands are now warming up to the concept. But with so many bands competing to gain attention, we crave for authentic and Hatke music videos! Today, we take a look at 5 such videos that will keep you glued to your screen!
1. Undaa - Nitish Pires
'Undaa', the latest release from indie rock artist Nitish Pires', is his first Grunge/Alternative music video. The fast and energetic tempo, mixed with Vin Diesel style high chase sequences and Nitish's gangster looks, makes for an egg-citing video that doesn't bore you even after watching it multiple times.
Things you can expect in this video: an automatic egg gun, recasting of Vito Corleone's famous cat-scene, on-stage antics, and a sudden rage building up inside you against politicians and your lousy boss!
2. Library Song - Surel Ingale
Searching for music at a place where pin drop silence is expected (besides the flutter of the turning pages), can be quite challenging. Yet, Surel Ingale and Kamakshi Rai managed to squeeze an entire song out of it in their single 'Library Song'. With a unique blend of sound design and music, Kamakshi's voice will keep you hooked right till the end. From cupboards, notebooks, pens to Surel's own touch of rhythmic and percussive sounds, the track has every sound that usually goes unnoticed when you are at a library.
Things you can expect in this video: the sweet nostalgia of being 'shushed' at a library.
3. Armaan - Sifar
Be it Mita Do, Shaitan or Kala Aasman, the rock band Sifar is known for their ability to bring human emotions to surface through their artistic, though provoking, strong lyrics and music videos. With Black Mirror and Westworld-ish vibes, their song 'Armaan' is a beautiful take on the notion - we are all prisoners of our past. In just under 5 minutes, the band manages to weave a love story that will keep you hooked right till the end. This is one of those songs whose lyrics will have an immediate connect with you once you watch the video.
Things you can expect in the video: an overwhelming rush of emotions accompanied with a tight knot in the stomach.
4. Mahira - Dehlvees
'Mahira', a free spirited track from Delhi-based band Dehlvees, is an ode to the strong, resilient independent women who are not afraid to chase their dreams. The animated video shows a girl following a butterfly into a forest, sending out a clear message about following one's heart and letting your inner voice lead the way. It spread a message of not giving up and the unpredictability of one's future. This video is definitely a must watch!
Things you can expect in the video: a strong willpower and the sweet sound of your adventurous, free-spirited inner voice.
5. Fakir - Fiddlecraft
Fakir is everything that we are and everything that we want to be. This perfect millennial anthem from Fiddlecraft's debut album 'Hawai Jahaaz', is about discovering yourself in the lost world of reality. From quirky band members to relatable AF lyrics, the video is a reminiscent of a life where we used to find joy in all of the small things.
Things you can expect in this video: a look at the carefree bachelor life, the longing-ness to 'break the monotony', and a meeting with your internal FAKIR.
That's a wrap! If you have come across such Hatke Music Videos, do let us know in the comments below. Stay Indie, Stay Musical!