Back to Previous
A bunch of 5 storytellers are soon to tour the country with their new music - Hawai Jahaaz!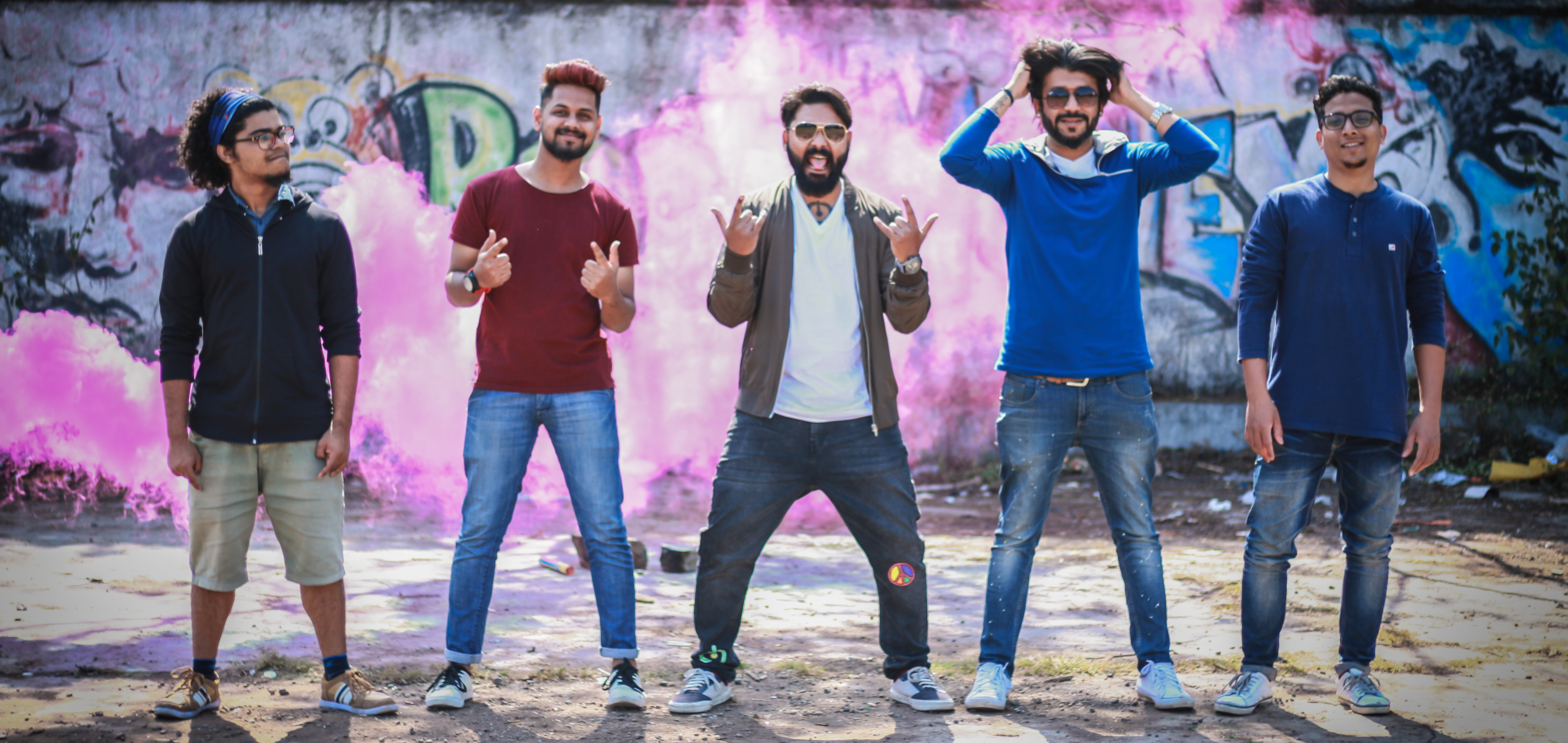 Have you ever heard stories through music? Well, it won't be wrong to call Fiddlecraft a band of storytellers with a Jhola full of stories. Fiddlecraft is a Pune based band and their songs are inspirations from true incidents be it heartbreak, life's struggles, new found love, betrayal, choosing between good and bad, following your passion and last not but not the least gratefulness to the Almighty.
The band has recently released their debut album 'Hawai Jahaaz' and we bet you, if you listen to it once, this music is going to stay in your mind for a long time. The album has 10 tracks with no particular theme but clearly these are their own experiences and they will speak to you closely!
1. Main Chala Jaunga
'Tu to fir bhi dhundh legi apne hal, mein fir se rakh lunga guzra kal..' There are many heart break songs that we come across everyday but there are few that we genuinely relate to. Gaurav Kadu's husky voice fits the emotion of the track so beautifully and not to forget that drums have taken the composition to a different level altogether. As they rightly say, losing in love has also got a sense of poetry, embrace it.
2. Zindagi Yun Hai Ki
Many philosophers have come and gone but no one could figure out the truths of life, but wait.. this Pune based band seems to have got it right.
3. Disneyland
Just a few days back we saw Ranveer Singh dancing to 'Disneyland' by Fiddlecraft like a child. Like the band rightly puts, "Nachne ka man na Kare to Fiddlecraft nam nahi." See for yourself.
4. Fakir
Our own national Fakirs have garnered over 2L+ plays on YouTube within the first month of the video release. The song talks about everything we do, we want to do and a perfect dream-like life that everyone imagines.
Download the track from here :
5. Rama Rama
If Lord Rama was here, he must have head banged and dance to this number like anything.
7. Parindey
This track will definitely make it to your 'perfect travel playlist'. From the beginning till the end, the composition fills you up with the enthuse of freedom and endless flight.
8. Rangeeli
The track has a sense of Sufism and there is good chance you will recall this track at all those times where you bow down to grace.
This album clearly stands high amongst the best Indi Pop albums for the year 2018. What do you think? Tell us your thoughts in the comments below.