Back to Previous
8 Amazing Folk Bands That You Need To Check Out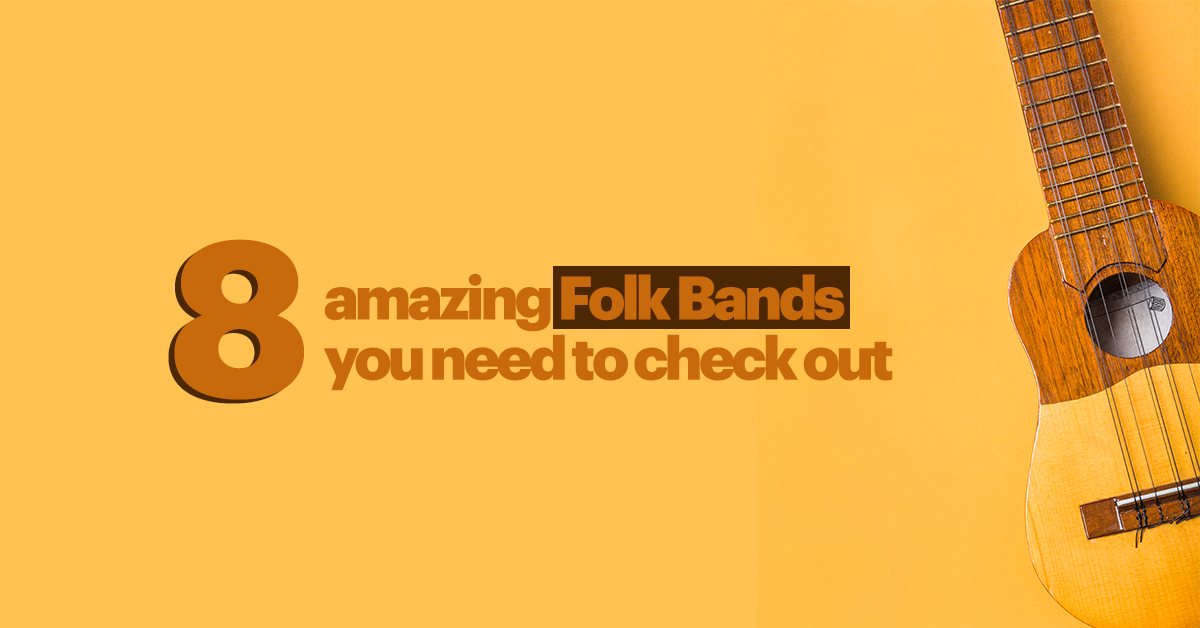 Folk music or traditional music is transmitted from one generation to another. It's origin maybe unknown to some, but it's significance can be clearly seen in each and every occasion. But, under the influence of pop culture, we're kind of losing it and the popularity of folk music has become like a sunken ship. However, there are some bands that act as a buoyant force for the traditional music with their songs. Here's a list of 8 Indian bands working with folk music:
Famous for his awesome performances both in and outside India, and for spreading a positive energy through his music, Raghu Dixit is the man of the musical match. He's an unconventional singer and a part of the multilingual folk band 'The Raghu Dixit Project'. The band produces effortless musical tracks that release a vibe of freshness and positivity. They blend traditional Indian music with western and this uniqueness is the reason for their popularity.
2. Swarathma
Folk music in rock version is how the band Swarathma is hitting the heights of popularity. With a steady growth since their inception, the band has introduced a lot of changes in their tracks to become a huge success and one of the leading folk-rock music bands in India. The band is unique for spreading social awareness through their music. 'Pyaasi', ,Patte Saare', 'Ee Bhoomi', etc, are all songs that express the eco-consciousness of the band. Their music is energetic and carry the legacy of traditional and cultural music. Their recent release 'Raah-e-Fakiri', is a must have on your playlist.
3. Advaita
Formed in the year 2004, Advaita (non duality) means experiencing anyone and everyone as "One". This New Delhi based band is popular for beautifully expressing eight distinct musical sensibilities that dissolve into one another effortlessly. With a feature on both MTV Coke Studio and MTV Unplugged, the band released their debut album 'Grounded in Space' in 2009 and has since won several awards and recognition for their style of fusion music.
4. Kailasa
Founded by Pop-rock based singer Kailash Kher, the band Kailasa has won hearts through its unique blend of Sufi, Western and medieval Indian music. They make use of classical Indian instruments to ensure the authenticity of the folk hue. One can easily decode the mention of a deity or a loved one in their song as that's what the songs are usually about. 'Teri Deewani' and 'Babam Bam' are two really popular and enticing songs by the band.
5. Papon and The East India Company 
While the name may sound a little British, the band originated in the heart of Delhi and is an electric folk-fusion band. With the famous playback singer Papon leading the band, the outfit experiments with their styles and brings about new tastes of music. Now based in Mumbai, the band has been performing at all the major fests across India and has become immensely popular in the Indian folk arena
Tetseo Sisters is a group of gorgeous ladies hitting the scale of popularity with their vocal folk music of Nagaland. A quarter of four sisters, they have brought a severe change in the folk music scene with their devotion to art and culture. The band is notable for their appearance in Tedtalk and their one of the many stellar performances including the recital of National Anthem at the opening ceremony of the Pro Kabbadi League Season 1. With back to back performances at the Hornbill Festival, and the Best Folk/Fusion Act award at the first ever Indihut Music Awards, the sisters are ruling the entire mainland of India with their traditional vocals.
7. Samved
Formed in 2013, the Electro Classical Fusion band Samved's musical style is a blend of upbeat Industrial Electronica and Hindustani Classical. They are among the few bands to use Sarangi as a lead instrument in their music. Ever since the release of their debut album 'RlungTa', the band has collaborated with famous musicians, winning awards and ruling millions of heart through their soul soothing and heart warming music.
8. Mame Khan 
Singing runs in the blood of Manganiyar singer Mame Khan. He has a unique voice and his name finds a special mention in the folk music circuits. From traditional wedding songs to welcome songs for a newly born child, Mame Khan has a song for every occasion, especially the happy ones. His songs find its lyrics from Sufi poets of Sindhi and Rajasthan. His voice has won hearts not only in India but abroad too.
That's our list of few amazing folk bands that are keeping the folk music alive in India. Listen to each band and tell us which one's your personal favourite? Stay Indie and Stay Musical.