Back to Previous
5 Female Guitarist You Should Watch Before You Die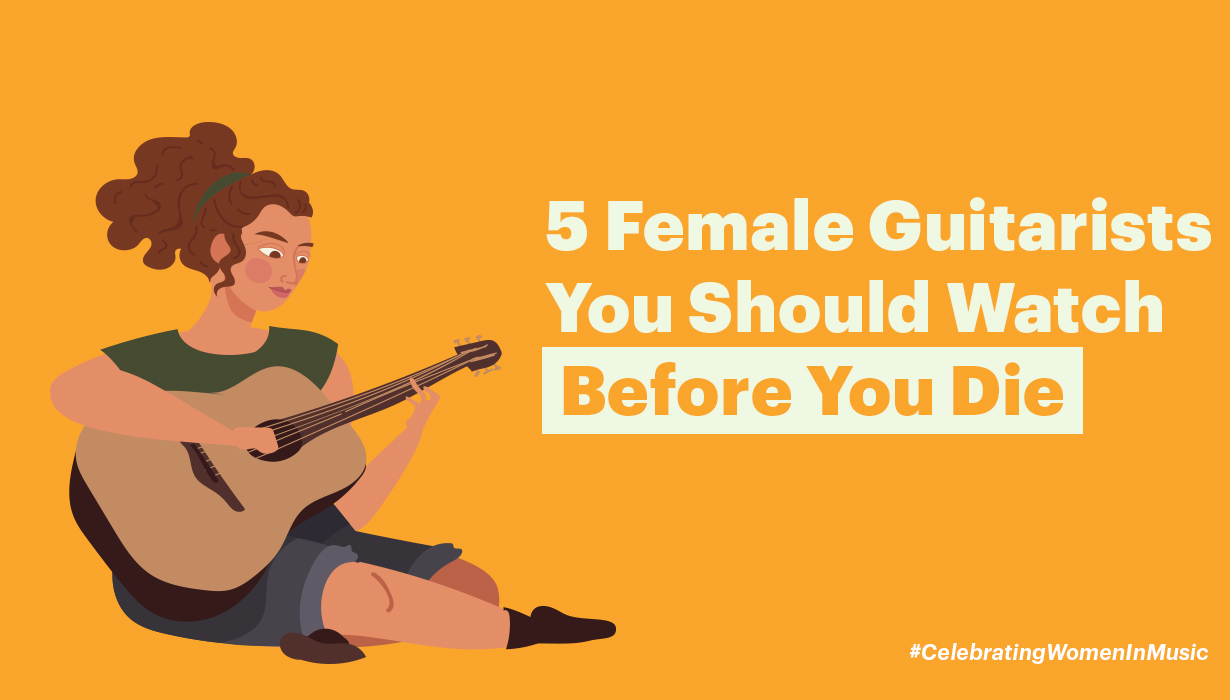 Women have made their way from Earth to the Moon while some have even shaken the land we live upon with a shine in their eyes and guitars in their hand. Let us take this opportunity to introduce 5 female guitarist from India that will leave you in awe.
1. Mohini Dey
From Zakir Hussain to AR Rahman, Mohini Dey is a brilliant guitarist that has gathered opportunities to work with them all. She's a bass guitarist and holds this passion since she was 11. Her music has influences from guitarists like Victor Wooten, Jaco Pastorius, Abraham Laboriel, Mark King and many more. She is indeed an incredible artist!
The 27 year old charming guitarist is exploring her musical talent more and more. Her flawless and sonorous acoustic/ jazz compositions are mostly about love and ambitions. Her songs are mostly influenced by Norah Jones and carry the grittiness as that of Carole King. She's a full time musician and has given her best to every track she came up with. Appreciable!
3. Aditi Veena/ Ditty
New Delhi based Aditi Veena is another guitarist that has been showcasing her talent wandering and playing on the streets of Nepal. She has been constantly shuttling between her home and Sri Lanka. She released her debut EP 'Mumblings' in the year 2014 while her solo album 'Poetry Ceylon' is all set to be released in November. It says the stories around the Island and other experiences.
4. Bianca Love
This 21 year old talented lady was born and brought up in a city that anybody would kill to live in. However, she moved from New Orleans to Mumbai in 2011. She continued with her composing task that she was working on for her debut EP 'Shady Sunrise' which got released last year in India. Her music constantly switches from one genre to other, while her billowy voice wins hearts.
5. Shreya Bhattacharya
With the formation of her jazz/ neo soul band Beer Puppets, she has interpreted tunes by artist's like Robert Glasper and Gretchen Parlato in just one year. She has learnt music from the Swarnabhoomi Academy Of Music. She along with her band members- Avishek Dey and Srinjay Banerjee are breathing new life into the jazz scene in India. Afterall, not everyone dares to attempt the formidable version "Spain" by Chick Korea.
So, that's the end of the list. We hope you enjoyed it. Do share your views with us in the comments. Stay musical!