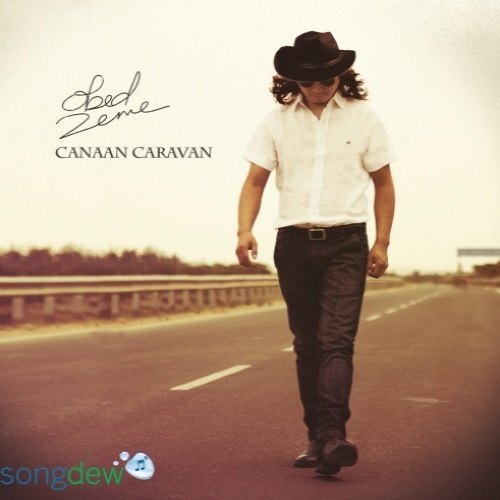 Canaan Caravan
Published by Songdew
On 31 Jul 2014
Loved the track? Leave your review and support the artist.

Obed Zeme
Obed Zeme has been a prominent fixture on the North India and North East India music scene for wellover two decades, and has amassed a sizeable body of work along the way. He is an ace guitarist, songwriter and producer. He primarily masters in guitar but is highly prolific in piano, harp, bass and vocal, sound engineering. He began his musical career from early teenage years recording albums, performing in concerts, radio and television in the North East India. He later made Delhi his base where he started working with established names in the music scene in India. He is the founding member of many bands: Christian Metal Band Messiahnic Troopers , a classic rock band Basement Blues, a collaboration with American blues/folk artistes Continental Drift (2006-2009), a reggae funk band Babylon Extension (2009 -2011), an international funk jazz band Unfinished Biz (2009- ). His versatility and proficiency in numerous genre of music is seen in his significant involvement in these bands, besides featuring with well known bands and celebrity artistes. He has been featured in top profile national level music festivals such as Re-Rock India, Escape Festivals, etc. He has composed music for many albums, promotional campaigns and also has done scores for TV serials, movies and documentary films for National Geographic channel. He has also done extensive commercial work for corporate houses like Samsung, Hyundai, Vatika among others. His music has been covered in leading magazines such as The Outlook, The Chronicles, and The Sun. There have been articles written on him in various national newspapers like The Hindustan Times, The Times of India, The Telegraph, Indian Expresss, etc. All India Radio had also broadcasted his interviews and music in Europe, Africa and Asia. He has been consistently recognised by major educational institutions in the country as the expert in Western Music. Also a certified Guitar Instructor's Trainer for Yamaha Music Pvt Ltd.India
more
Tracks
Time
Share
Download
Reviews
Your review will become a testimonial for the artists. Please leave a review to show your support.
Rating
Review
Submit
Be the first one to review