Listen
Published by Songdew
On 18 Feb 2015
Loved the track? Leave your review and support the artist.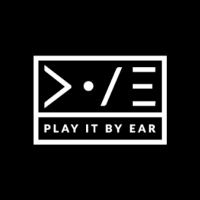 PLAY IT BY EAR
Play It By Ear are an acoustic ; Martin (Vocals, Rhythm Guitar, Drums) and Sam (Lead Guitar, Bass, Backing Vocals).Their catchy, fun to play and sing songs are all based around original lyrics set to great pop melodies. After meeting in college and years playing in the same and different bands later, they finally decided to put all the songs they'd written over the years into a Chronologically Play it by Ear was formed either a year ago, or eight years ago, depending on how you look at it. Both members were playing in the same band 4S&M (Seriously. Asks us why. Go on, asks us) a.k.a Starry Eyed Clueless around 2007-9, and it was then that the acoustic project called variously S&M, i.e, Sam and Martin, was started. Play It By Ear itself was a consummation made less than a year ago, or almost exactly a year ago, give or take a few days. it was more or less contemporaneous with the decision to start recording an album, called Flicker Flicker Flash, which will be released by the end of the 2014. Five songs are already complete and can be downloaded for free here on Songdew.Their name describes their live performances. "Our music is heavily influenced by all kinds of acoustic pop, rock, and alternative, from the 1950's on, but most especially by contemporary indie. Our covers range from The Violent Femmes to Peter Frampton to Deathcab for Cutie to Dave Matthews to Dispatch, with a heaping serving of everything acoustic and indie about the 1990's in between. Our own songs? Well, we like to play what we love. Here's hoping others will as well." – P.I.B.E.
more
Tracks
Time
Share
Download
Reviews
Your review will become a testimonial for the artists. Please leave a review to show your support.
Rating
Review
Submit