Jumpstart
Published by Songdew
On 20 Jun 2017
Loved the track? Leave your review and support the artist.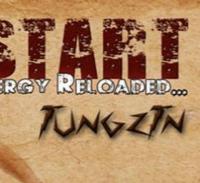 Tungztn
TUNGZTN began as a thought, a thought between close friends who were in synch musically. A bunch of people who just wanted to get together and play their music. And we're glad to say that after almost a decade together, we've got all that. And we've grown – as friends and as musicians. Over the years, we have gone through many highs and lows, but throughout it all, one common thread that kept us bound together was our love for the music…our music. After a few highs and lows we went into pseudo-hibernation for a couple of years, taking time off to re-energize and reinvent ourselves. We just concluded the first leg of our Jump Start Tour with concerts in Mumbai, Ahmedabad, Indore, and Pune, and our new album is currently in the pre-production stages. TUNGZTN is: Shitalchandr a.k.a. Shital - Guitars, Guitar-synth, and vocals Dhananjay a.k.a. Danny - Drums, Djembe, percussion, and vocals Abhijeet a.k.a. Abhi - Bass and Lead Vocals
more
Tracks
Time
Share
Download
Reviews
Your review will become a testimonial for the artists. Please leave a review to show your support.
Rating
Review
Submit