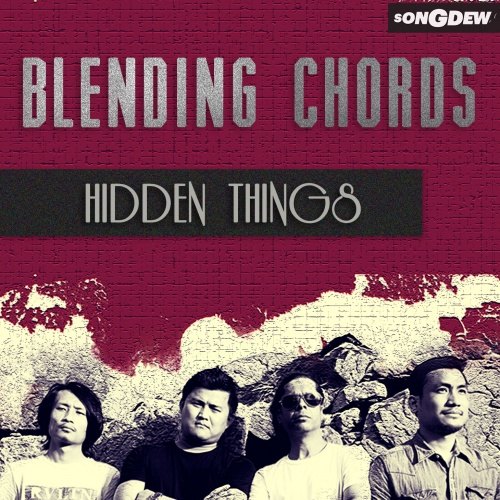 Hidden Things
Published by Songdew
On 13 Oct 2015
Loved the track? Leave your review and support the artist.

Blending Chords
Blending Chords initially staged in motley of genres picking up on country to contemporary rock. The band consist of four members with Awarthanga Chiru(Lead Vocal & Acoustic Guitar), Mathiuchun Kamei( Bass & Backing Vocal), Hemendra Nath(Drums & Precussion), Christopher TH.(Guitar). It has its musical influences from Christian Rock pioneer such as Petra,White Cross and Stryper. It also has its influences from legendary Rock Bands like Guns N Roses,Queen,Deep Purple,Iron Maiden,Mr.Big,White Lion,Eagles etc.The Band launched its first album on 17 April 2015. It has 8 tracks which includes scriptural and motivational songs (Hidden Things,Fear Not,Transform,Struggle), personal testimonials (Life Without God,Journey,Crossroad) and one social issues related songs (Woman's Worth). The band aim to reach out to people through music with the message of Love,Hope and Peace.
more
Tracks
Time
Share
Download
Reviews
Your review will become a testimonial for the artists. Please leave a review to show your support.
Rating
Review
Submit