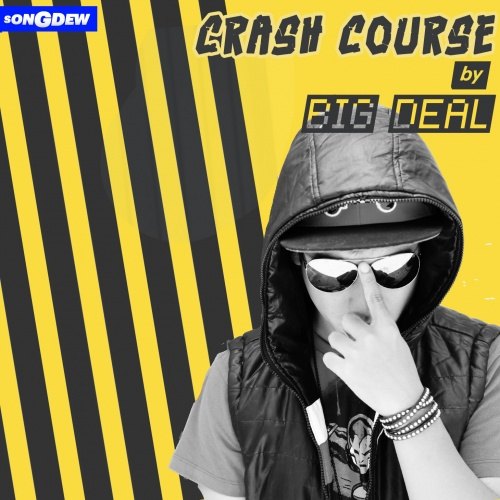 Crash Course
Published by Songdew
On 17 Feb 2015
Loved the track? Leave your review and support the artist.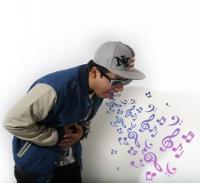 Big Deal
Big Deal aka Samir Rishu Mohanty hails from Puri, Orissa. He is born to a Japanese mother and Indian father but his upbringing has been at his Aunt's place. He completed his primary education in Puri and then moved on to complete his secondary education at St. Pauls School, Darjeeling. Darjeeling, the queen of hills more known for its urban culture, introduced to him his high school sweetheart and later to be the love of his life, Hip Hop. He started rapping at the age of 17 after watching the movie 8 mile. Inspired by the rawness and the sheer power of the freedom of expression, he began to pen down his own thoughts in the form of rhymes. In the beginning it was more of a way to stand out and gain attention but things got serious when he started using rap as a tool to vent. That was HOW he started to rap. So he picked up topics around his daily life as things to rap about. From his regular predicaments to the things that make him euphoric, were his words. He is unique as a person; unique are his experiences & so is his story. Hence his lyrics are formed around the various experiences, good or bad; he has had in his life. He does not believe in the concept of faking or fabricating his past to form extraordinarily exciting stories. He represents the everyday common man, mango person, "aam admi" and tells their story with witty lines and wordplay to back up his content. That is WHAT he raps about. His lyric predominantly focuses on uplifting lives and inspiring people to overcome everyday struggles. Each one of us has struggles, however big or small, and struggle is the only thing that keeps us at our feet grinding. It helps us get better and without it, our lives would lose meaning. So he raps for that one kid with a dream in order to provide him enough inspiration to carry on and persevere regardless of the struggle that he faces. That is the reason WHY he raps.
more
Tracks
Time
Share
Download
Reviews
Your review will become a testimonial for the artists. Please leave a review to show your support.
Rating
Review
Submit