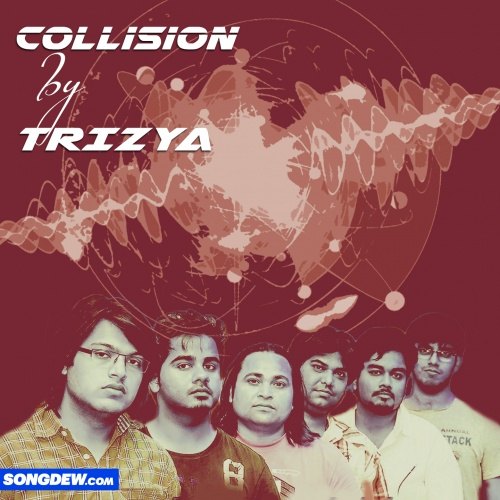 Collision
Published by Songdew
On 14 Oct 2014
Loved the track? Leave your review and support the artist.

Trizya
TRIZYA is six piece fusion band formed in 2010. Every member of the band strives to make music more creative and extraordinary with variations in tempo, rhythm and sometimes the use of long musical 'journeys' that can be divided into smaller parts, each with their own dynamics, style and tempo. Trizya is Radius. Commonly used synonyms in Hindi are : 1. Pahiye ki tili 2. Trijya, Trizya, Trijyaa 3. Ardhavyas 4. Ghera 5. Bahih-Prakoshthika 6. Radiyus,Radiyusa Philosophically, the essence of the name Trizya means that every human desires to acheive success in his field of competency. In the persuit to the reach to the center of his inner self and then the journey to experience an inward to outward creative explosion , success and achievement, this path and route to get him to his goal is TRIZYA. This band is a combination of diiferent generes of music like Indian, Classical, Rock, Pop, Jazz and Folk Music. The band has stood out from many bands because of its unique Talent, Musical Fusion extravagance and its amazing performances.The performances are such a roaring success because of the approach to lengthy improvisations, soul touching pieces of directly borrowed harmony, rhythmic and instrumentational elements from the jazz and traditional folk genre. You can call it world music, but its way more than that. Band Interests- Creating Inspiring, Influencing and impacting music pieces of Music.
more
Tracks
Time
Share
Download
Reviews
Your review will become a testimonial for the artists. Please leave a review to show your support.
Rating
Review
Submit