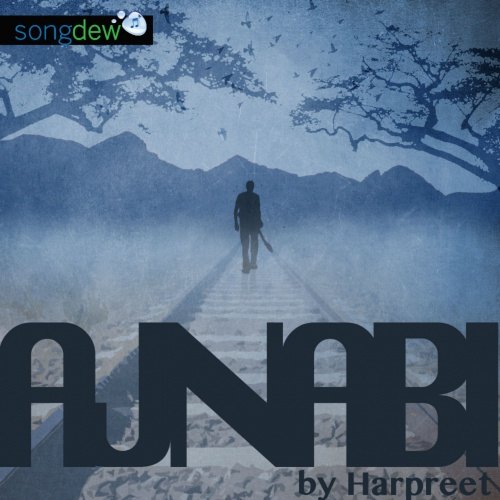 Ajnabi
Published by Songdew
On 14 Aug 2014
Loved the track? Leave your review and support the artist.

Harpreet
A true son of the soil, Harpreet spent his initial years in an idyllic setting surrounded by farms, orchards, and rivers in a village in Haryana. His music exudes the fragrance of a simple, rural life. It was from here that his soulful journey to becoming an independent musician began. His father, who used to love singing old Bollywood songs, was his first musical influence. When the family bought a keyboard, Harpreet was able to accompany his father's singing by ear. It was then that the family realised Harpreet's talent for music. After the loss of his father, Harpreet coped by throwing himself into his music. With no access to formal training, he explored his own sound with his family's keyboard and his cousin's guitar. Unable to afford a guitar for himself, he began teaching amateur engineering students and used their guitars to experiment. Eager to introduce new sounds to his repertoire, he began crafting flutes out of found items, such as PVC pipes. He eventually joined the prestigious Gandharva Mahavidyalaya in Delhi to craft his skills. After more than a year of constant travel back and forth from Kurushetra, he finally made the move to Delhi to pursue music full time. Practicing for days on end with his tanpura, he became intimate with the finer nuances of sur. To sustain a living, he performed at small cafes and clubs around the city. This gave him the freedom to start composing songs of his own. He chose poetry that moved him, by both famed and unknown poets and playwrights. Some poetry, he wrote on his own.
more
Tracks
Time
Share
Download
Reviews
Your review will become a testimonial for the artists. Please leave a review to show your support.
Rating
Review
Submit
Be the first one to review